The sprawling Las Brisas Huatulco resort makes for an awesome first impression. 
It's located on a rocky peninsula that juts out into the pacific ocean.  
The grounds are absolutely enormous!
The hotel blocks are at different elevations giving everyone a nice view of the bay and ensuring that guests get a good amount of exercise by walking around.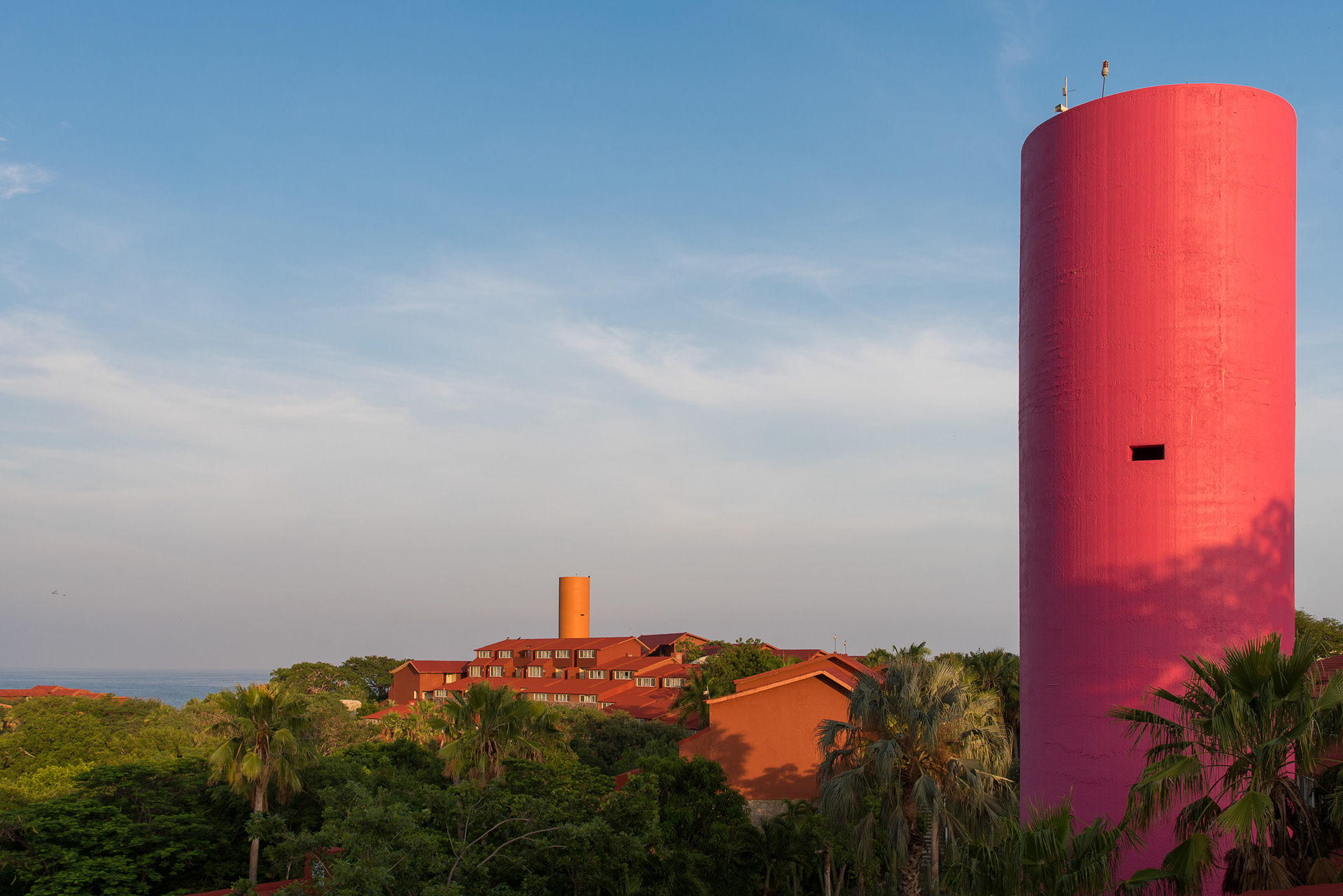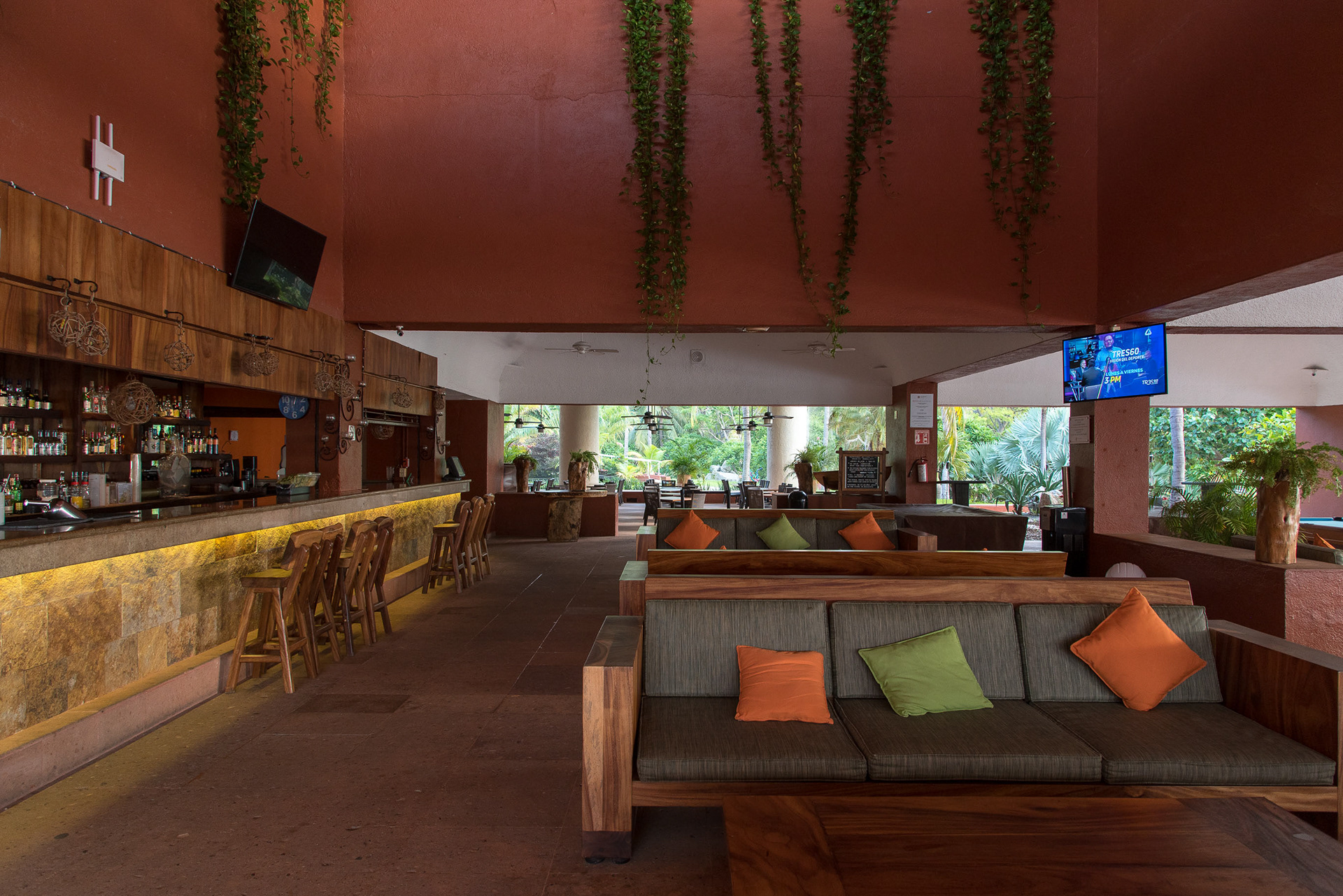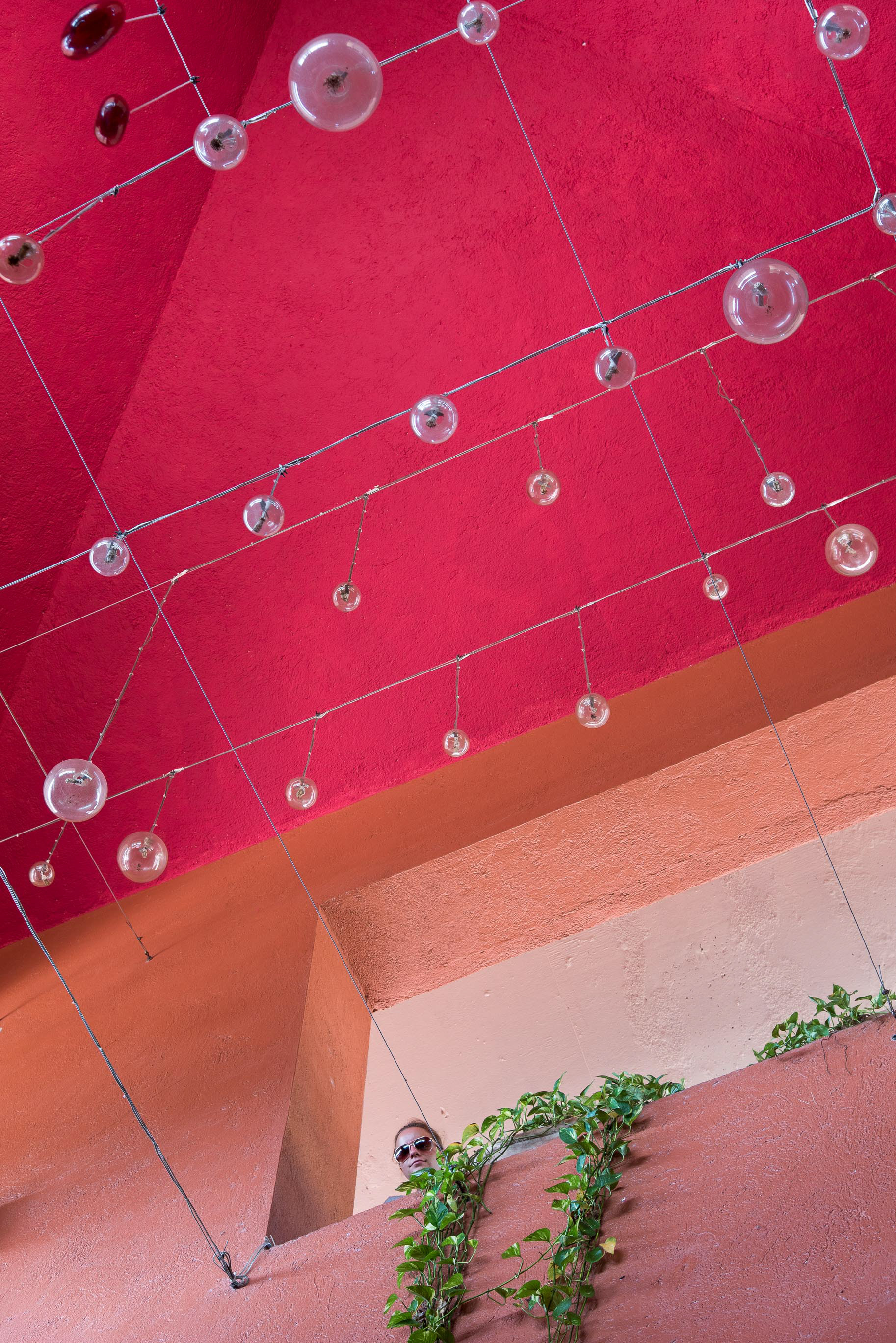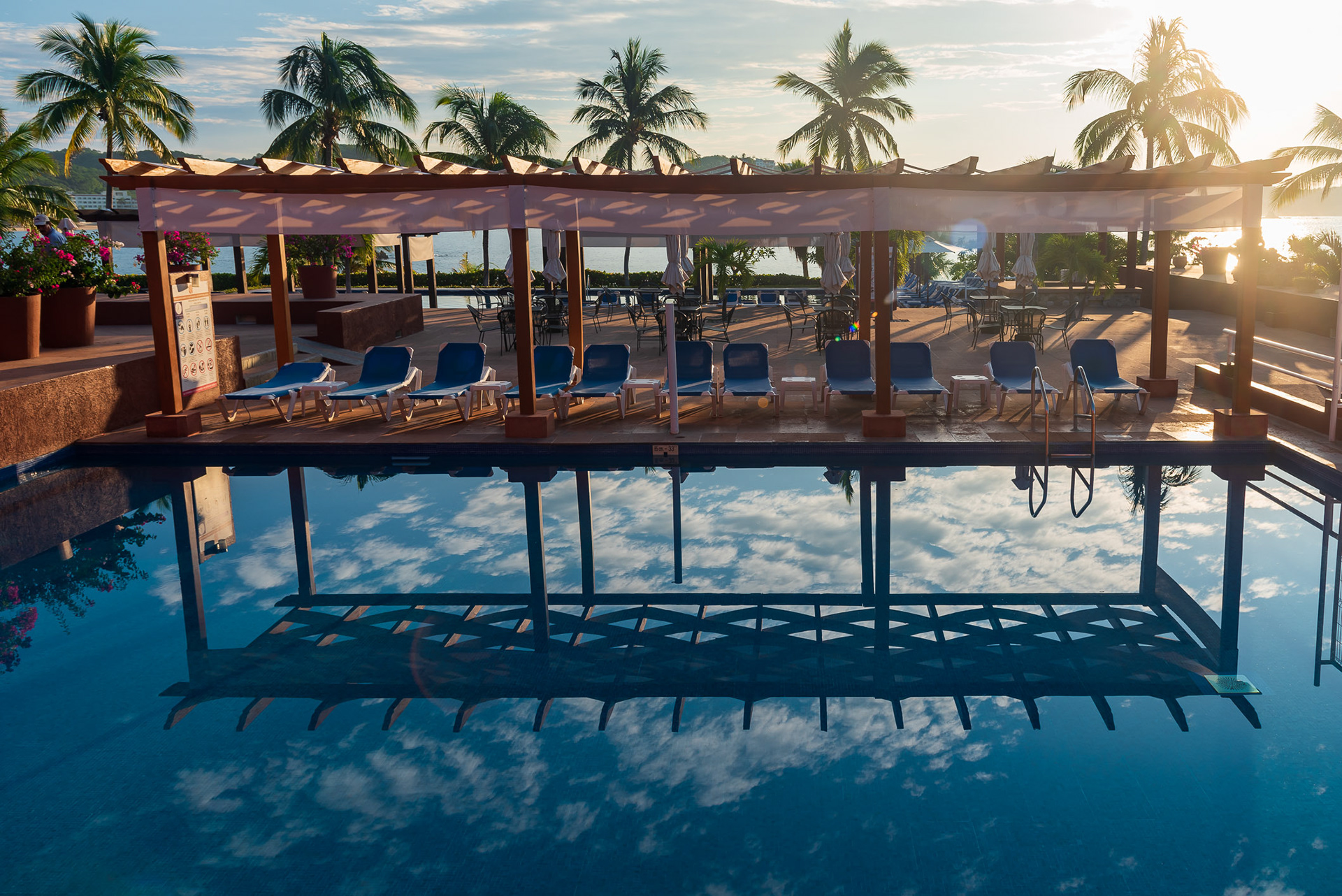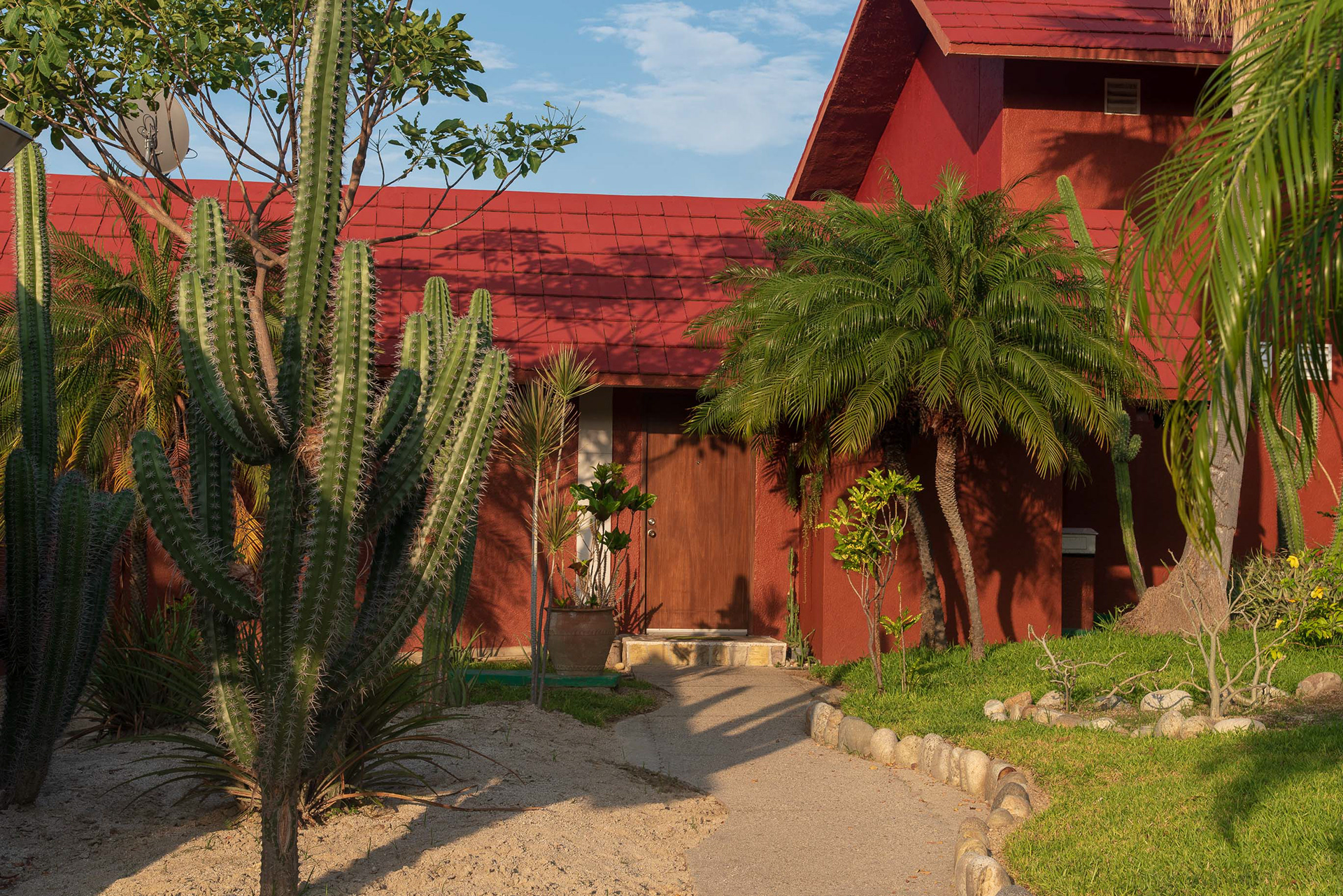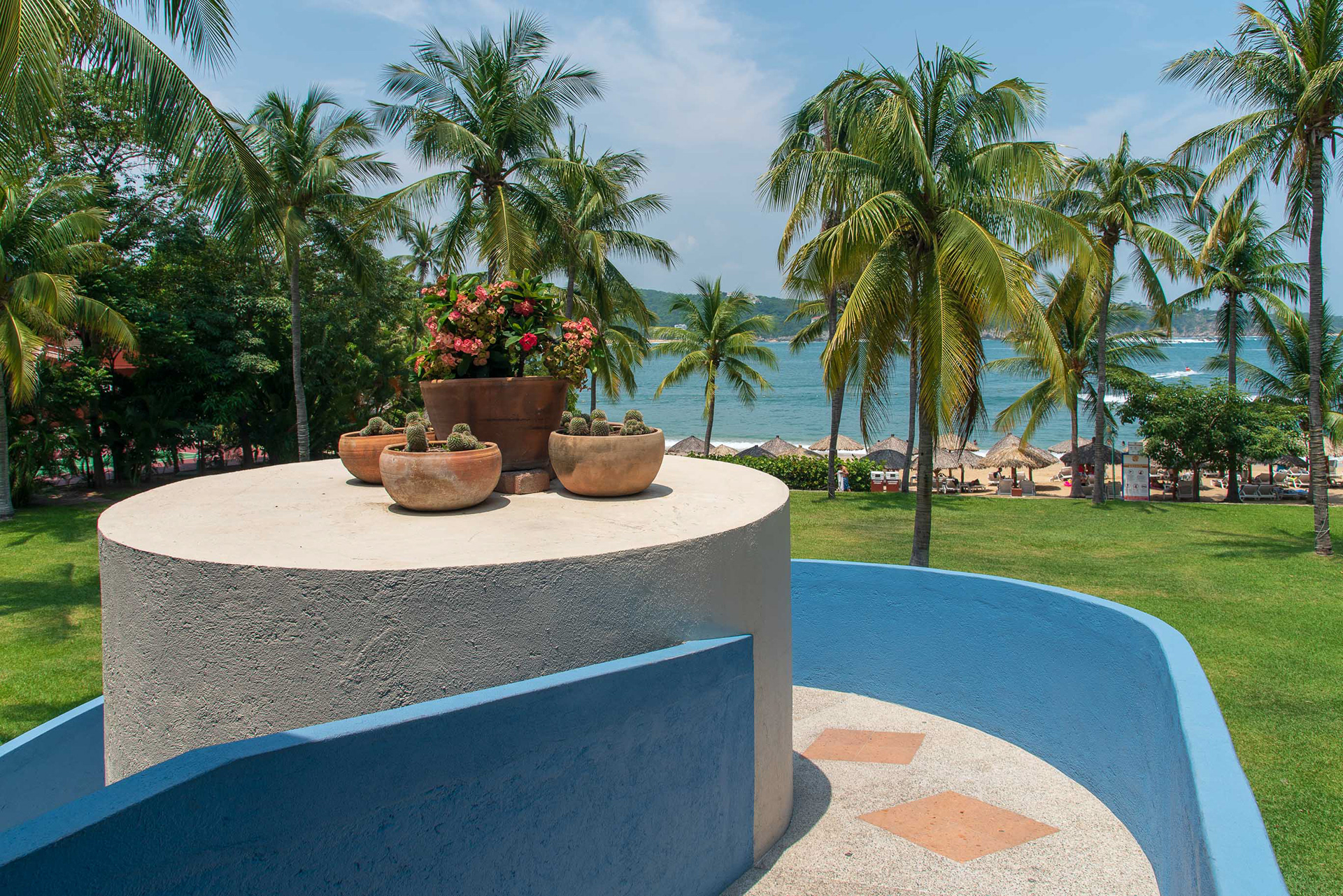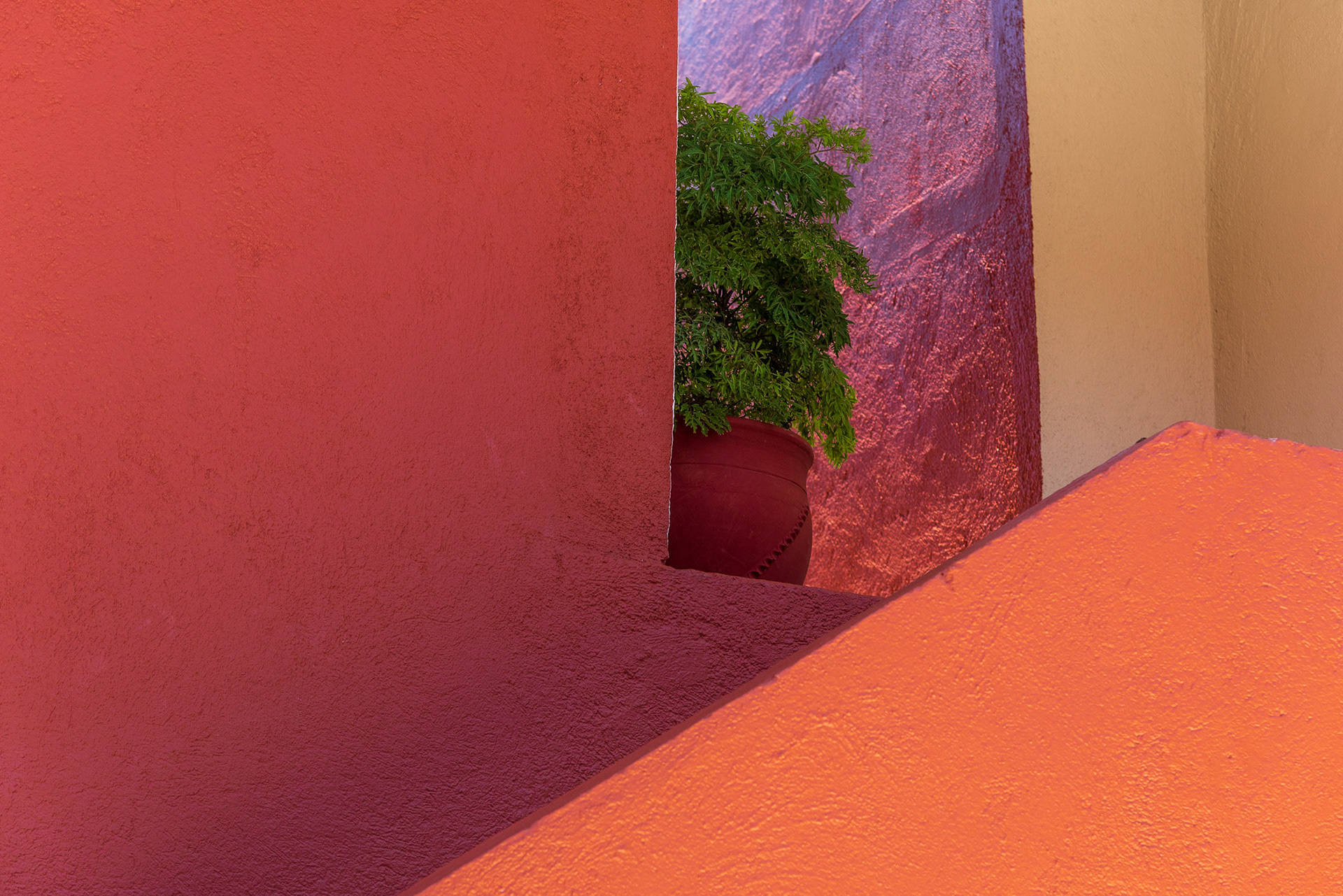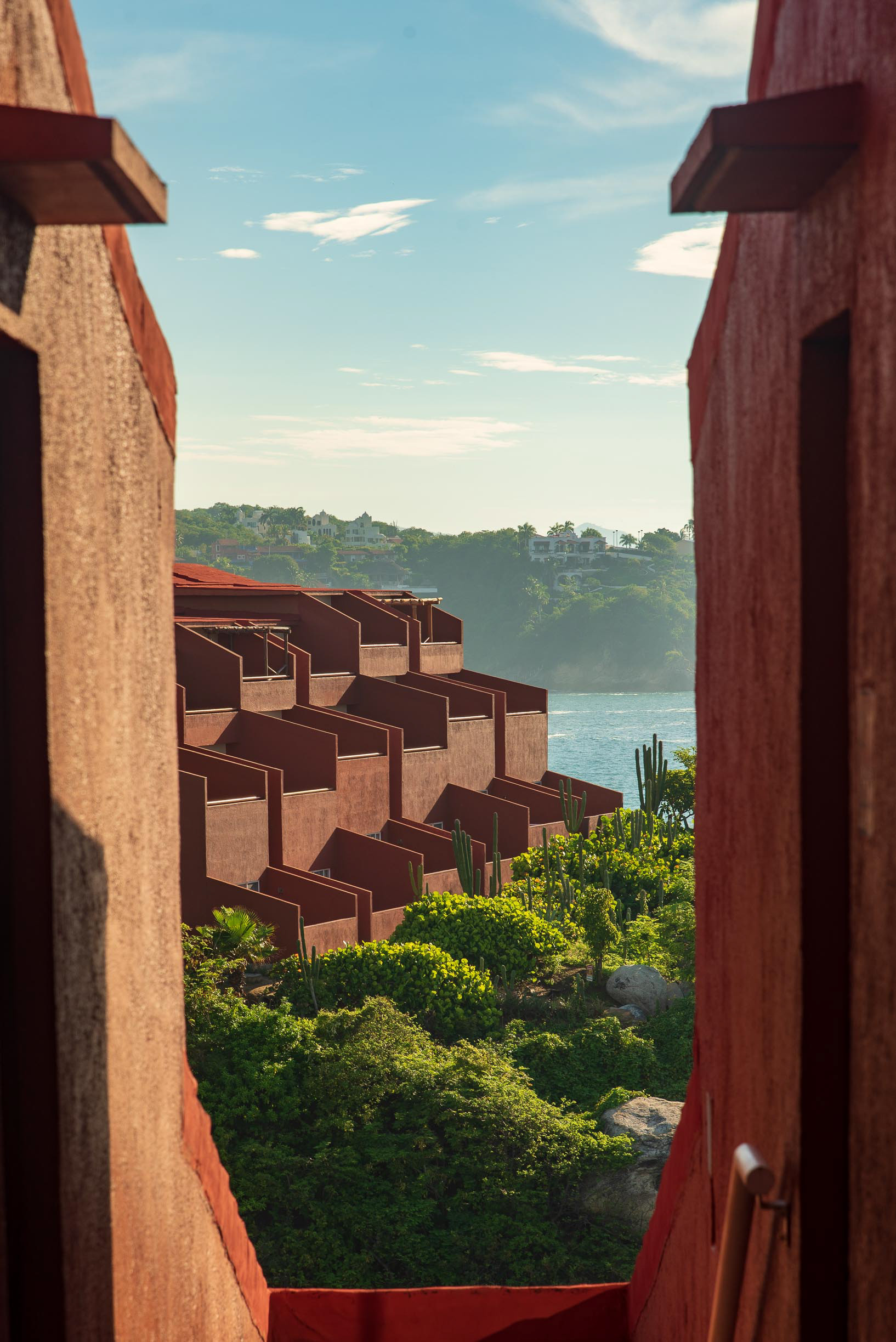 The resort is surrounded by lush natural beauty with incredible views of Tangolunda Bay and the Pacific Ocean.  After a bit of walking around and exploring the grounds, I was able to find a perfect vantage point behind the hotel (proceed at your own risk).  The views of the cliffs and ocean are breathtaking.  I had a feeling of almost complete isolation while being surrounded by the elements - a perfect getaway from the crowds.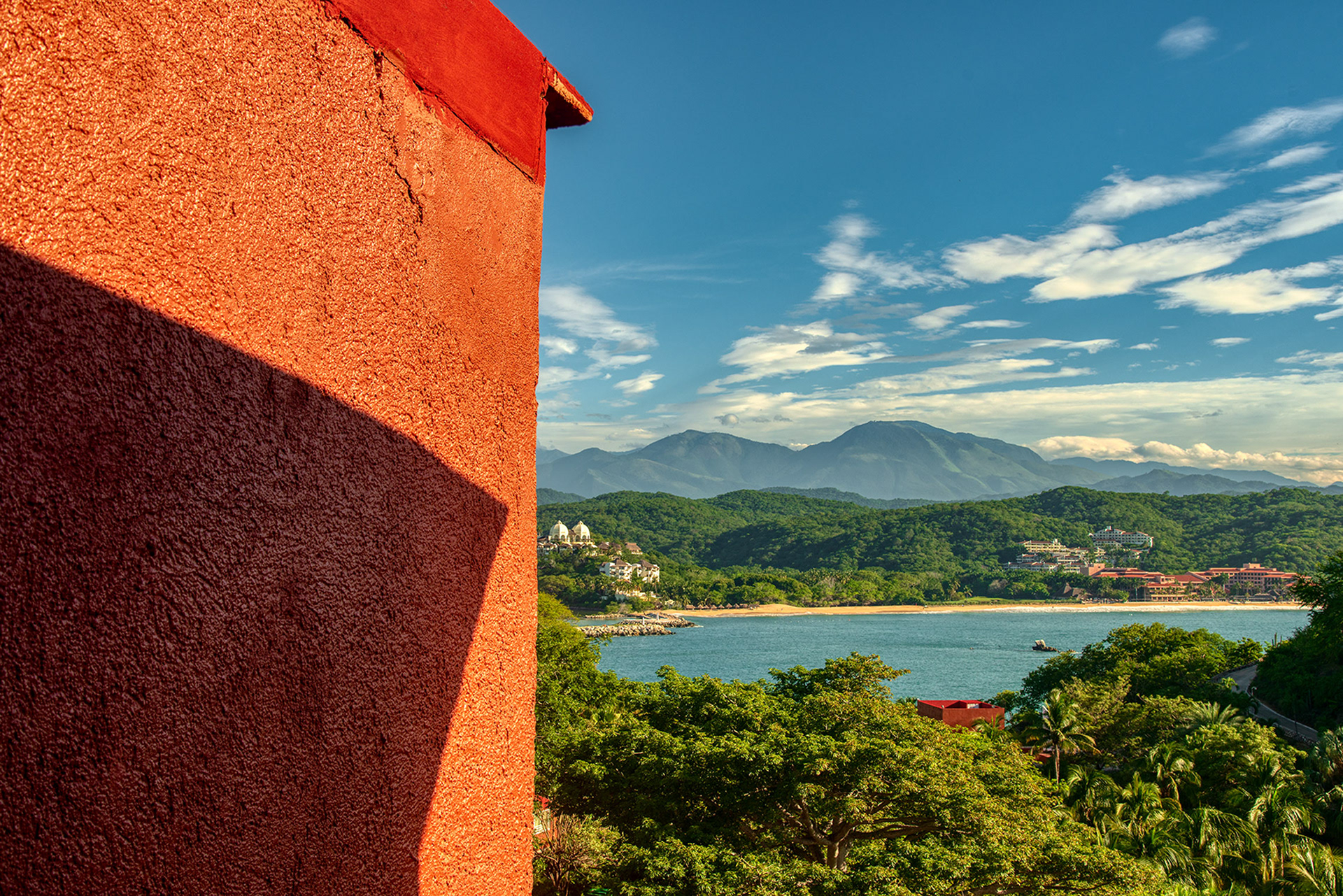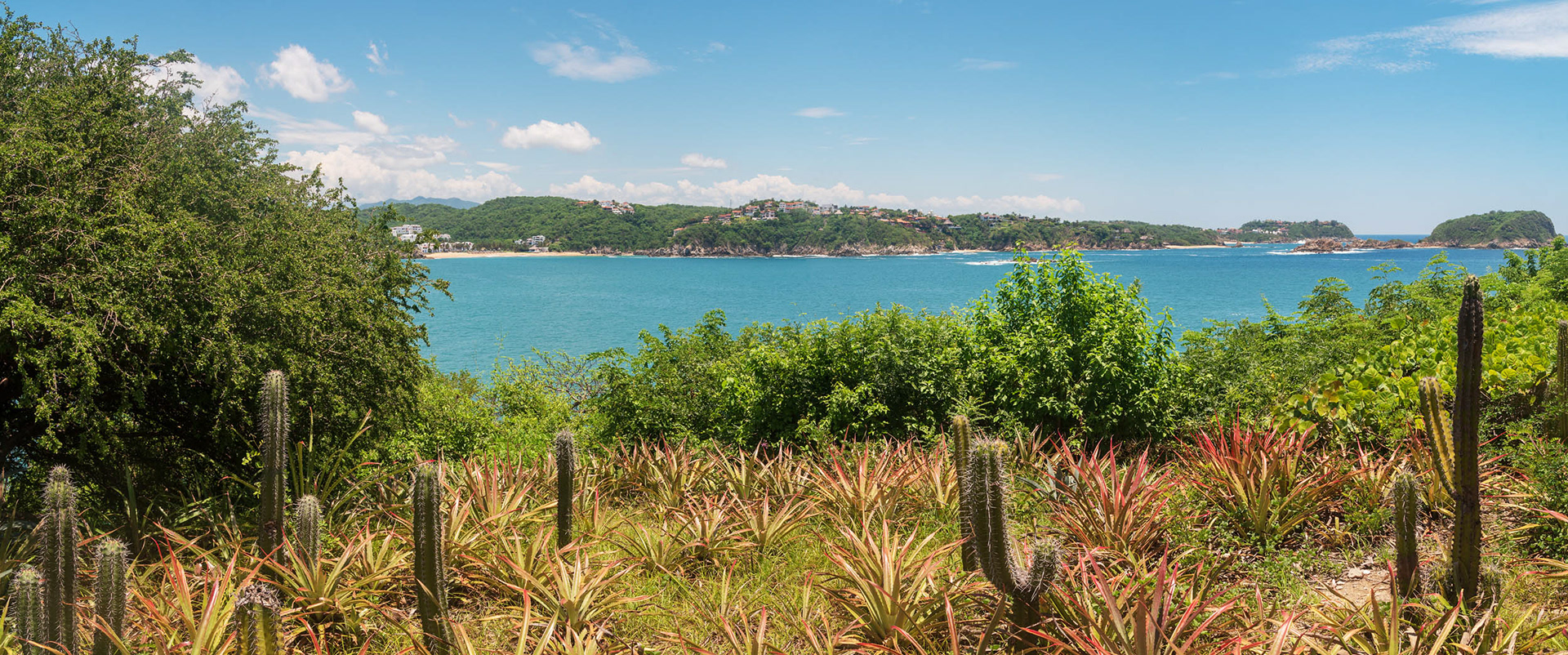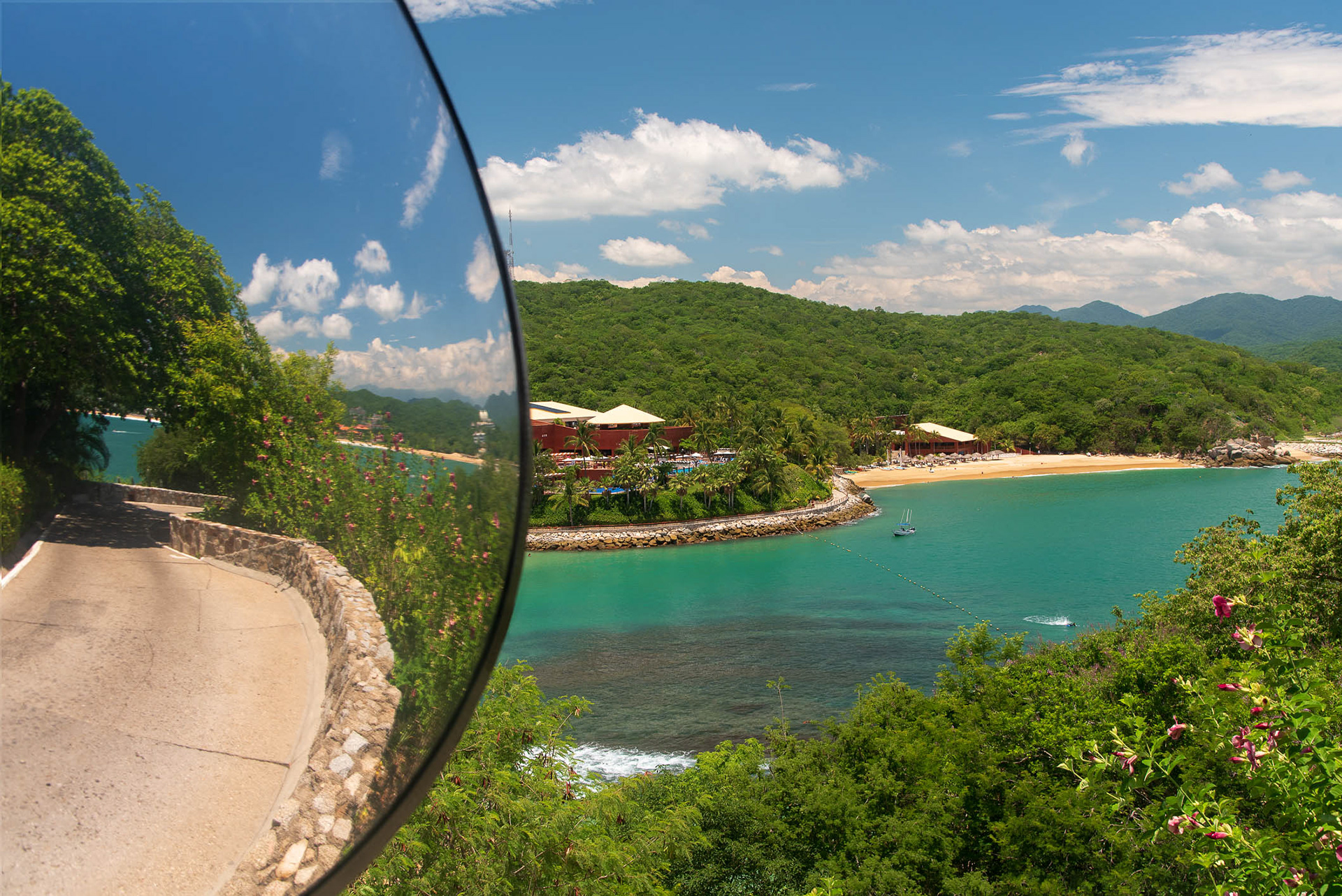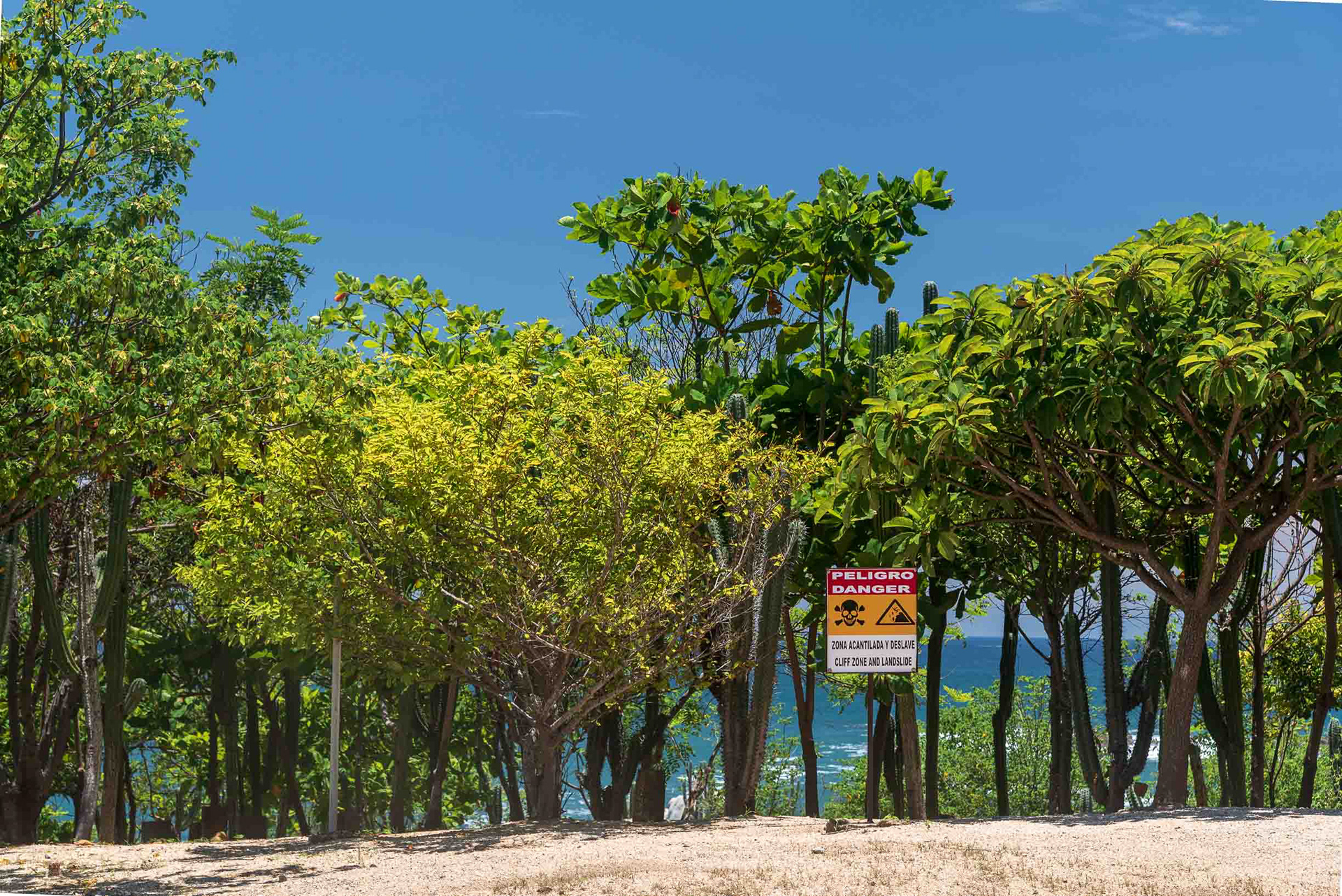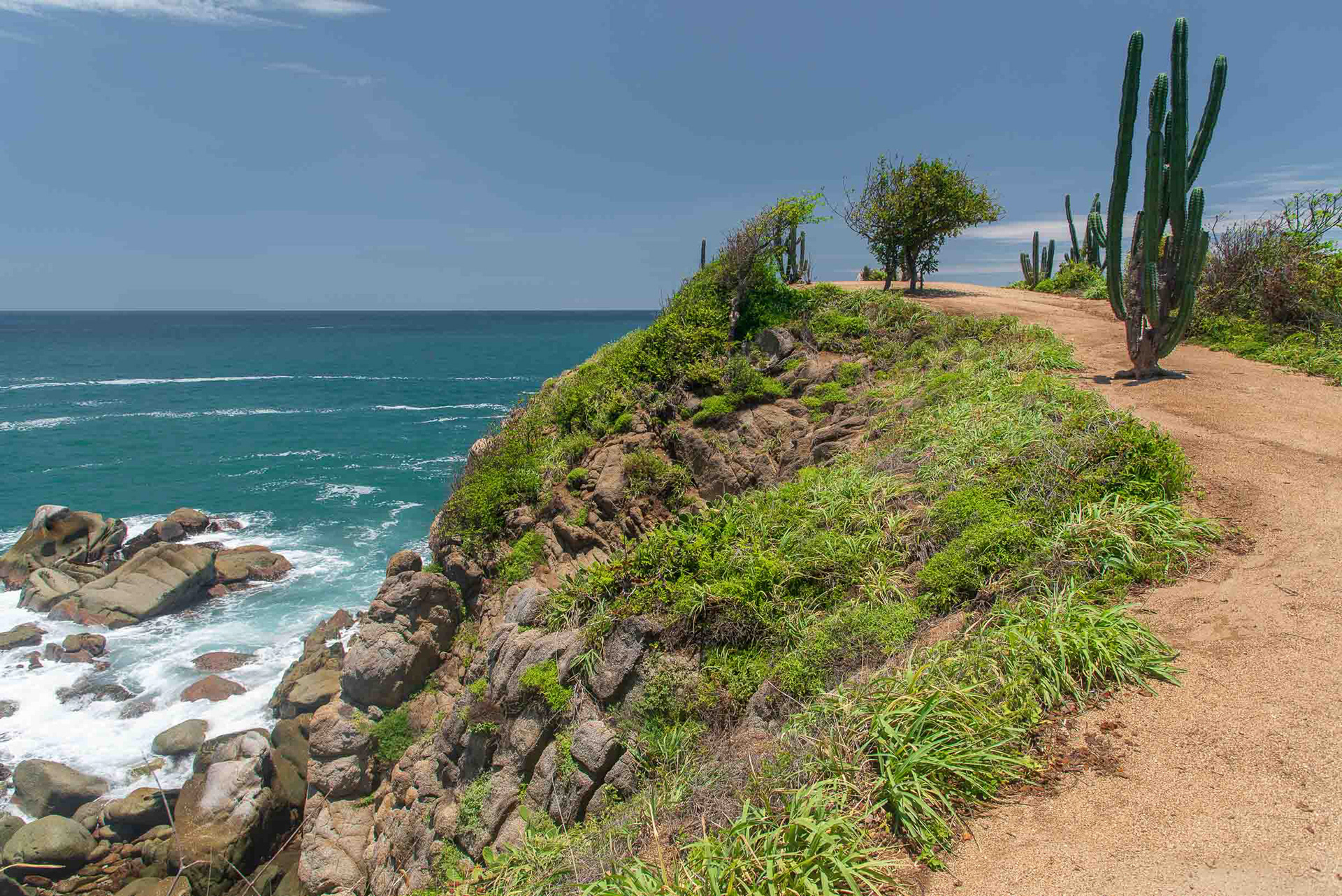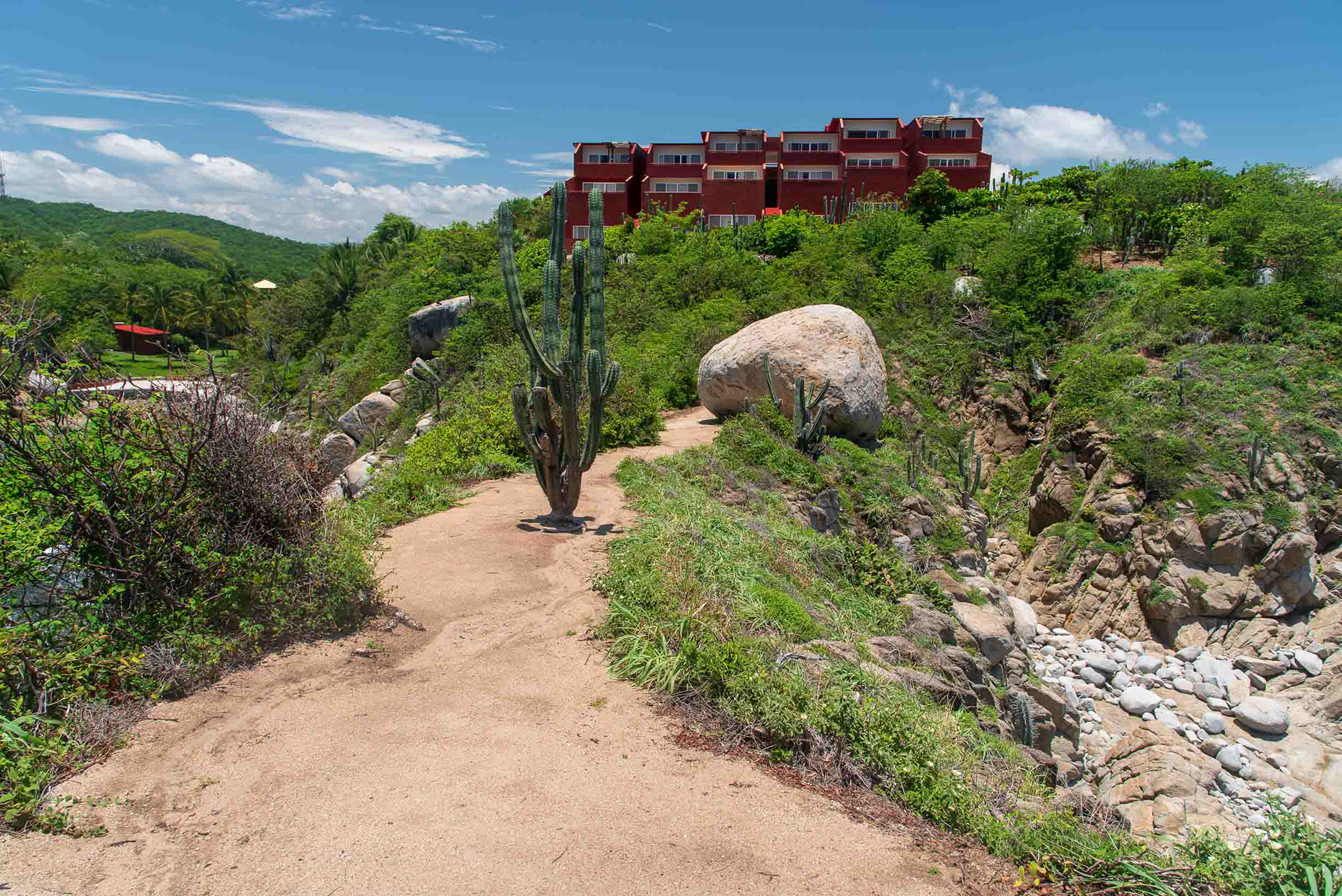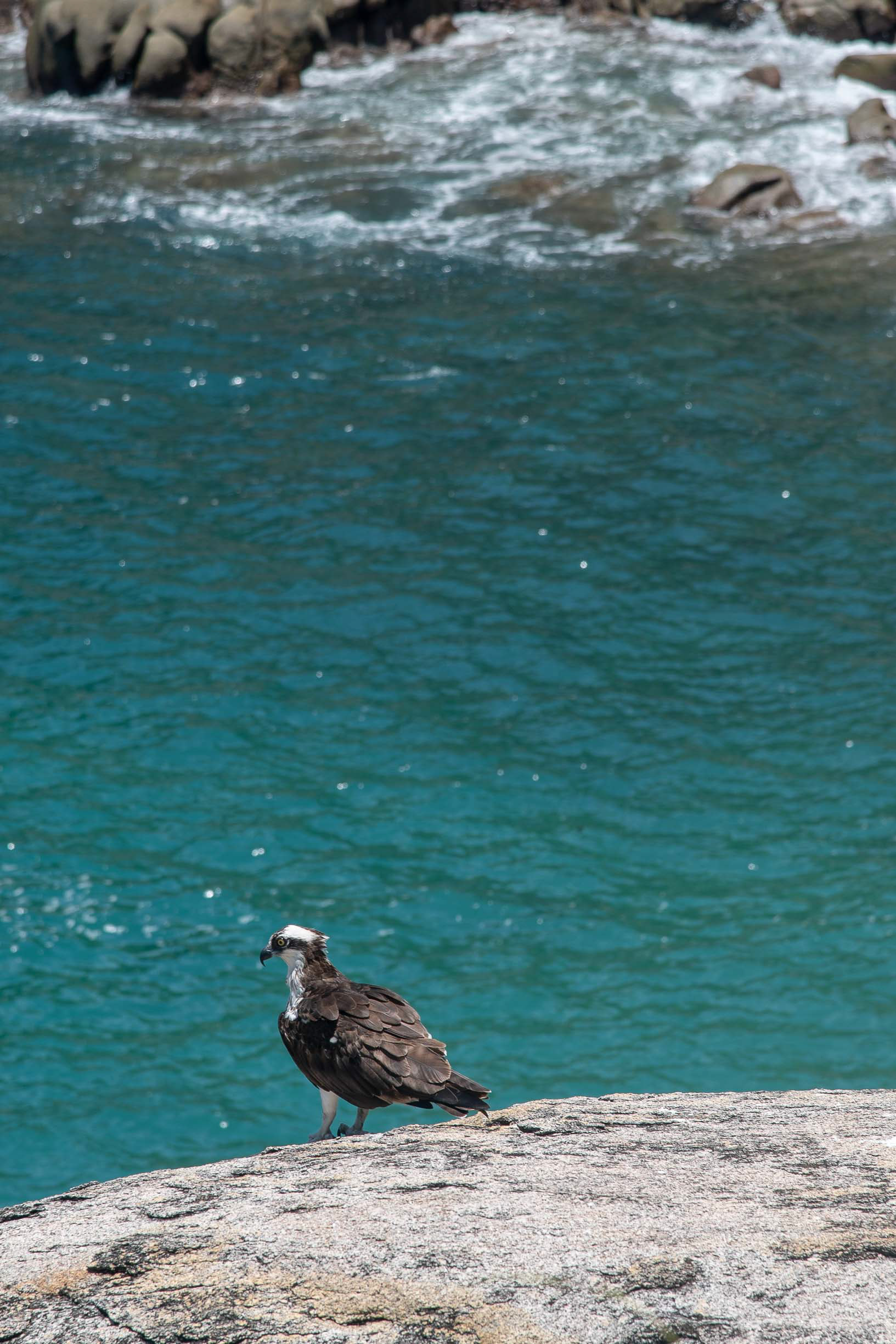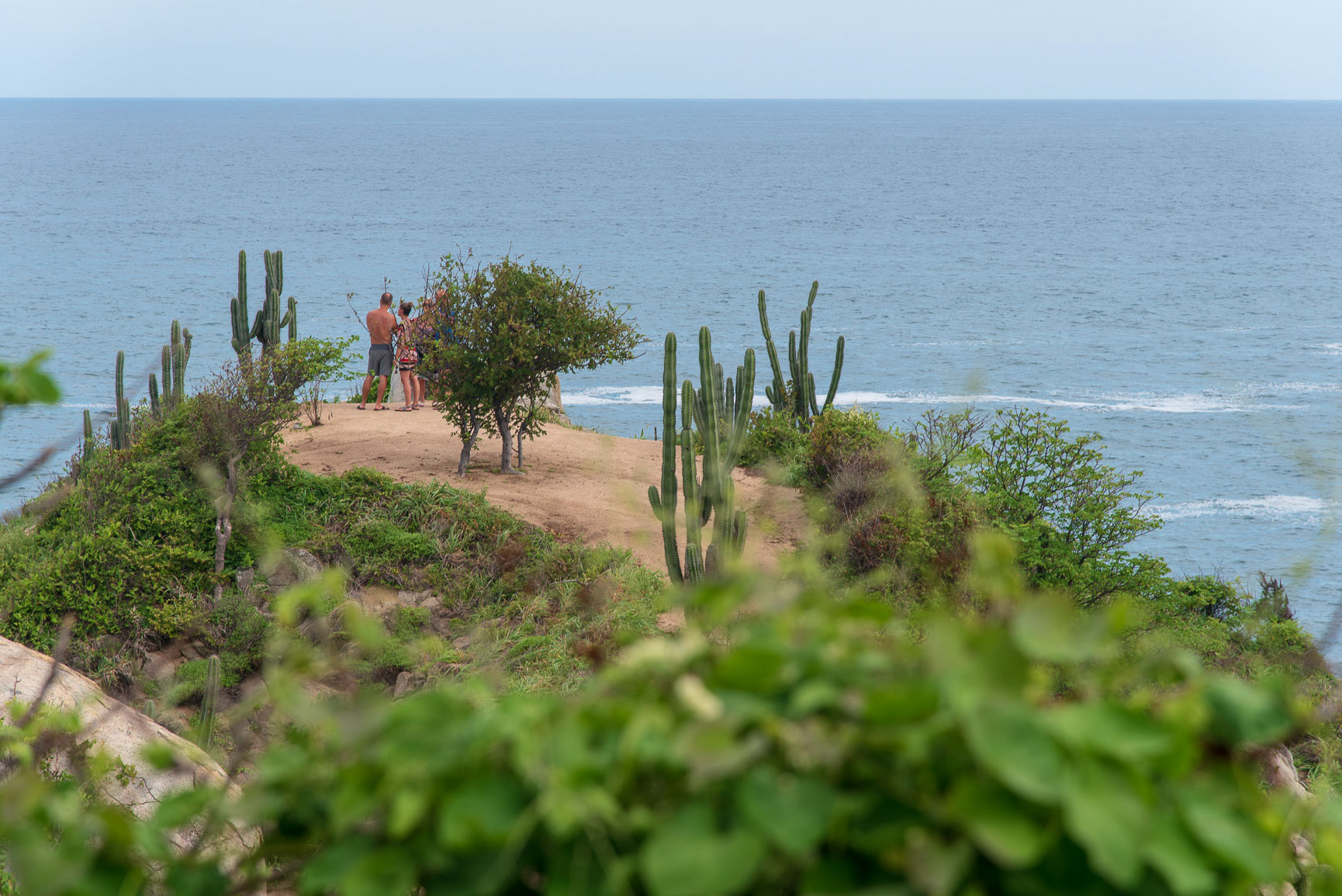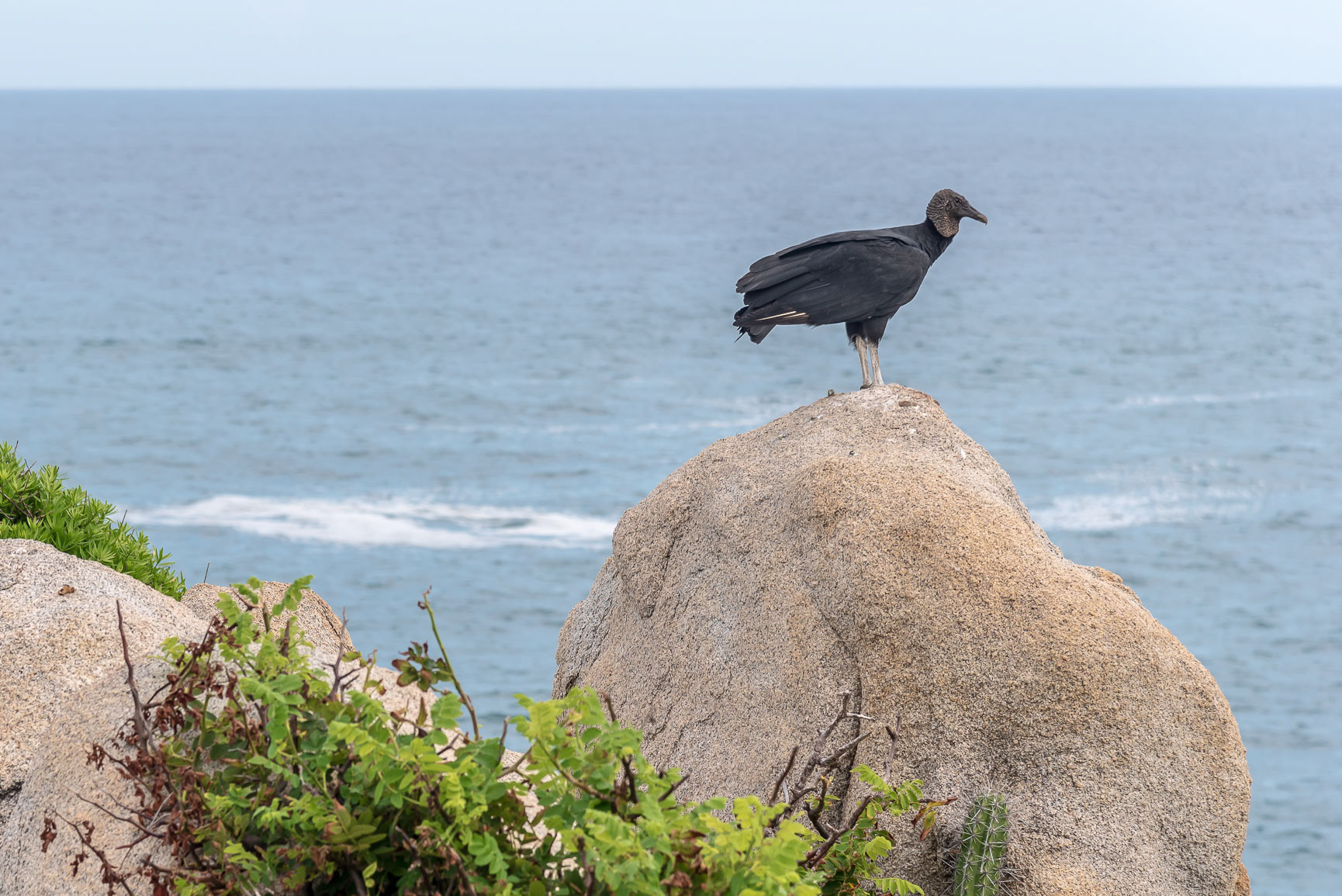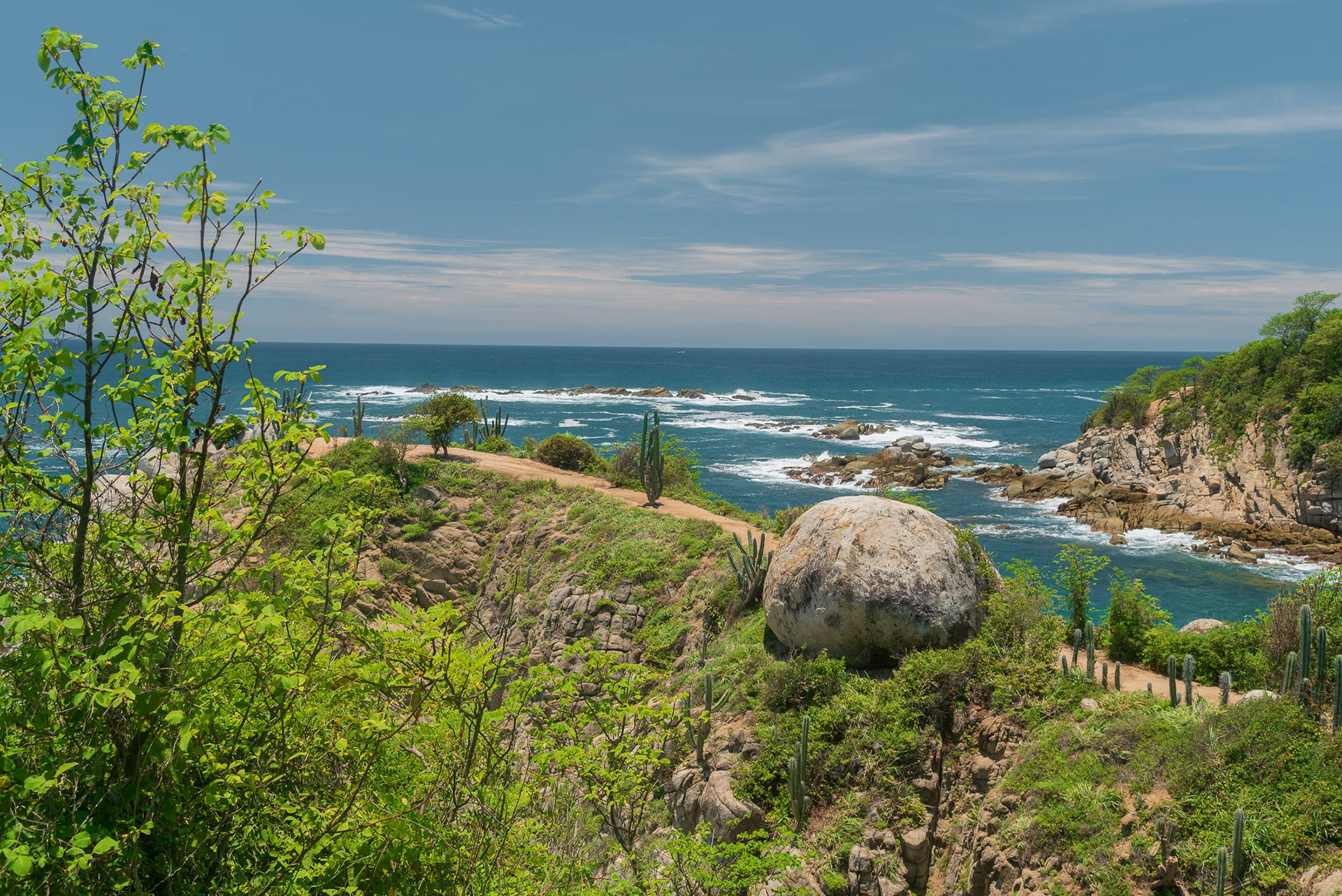 Lush vegetation in the botanical garden.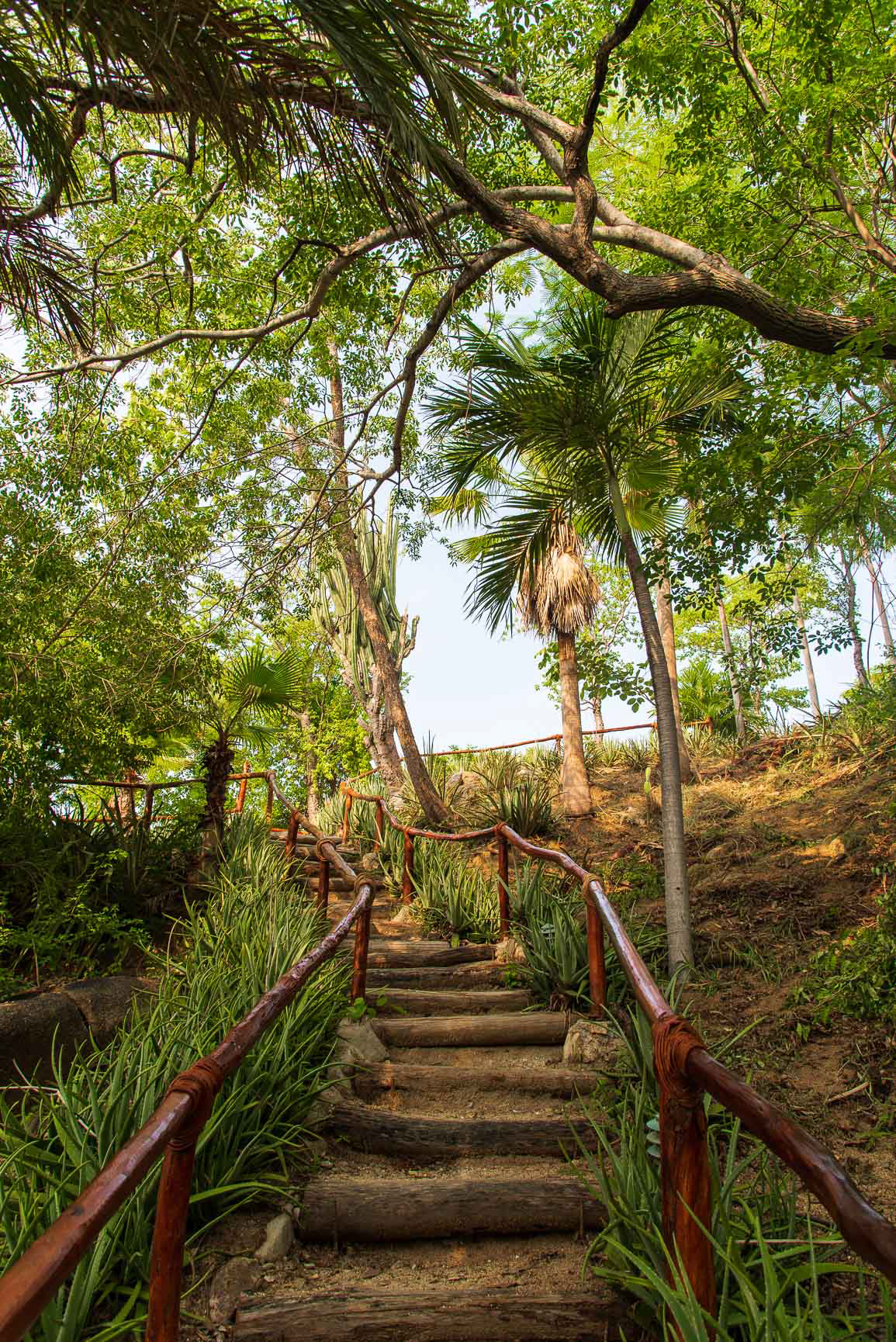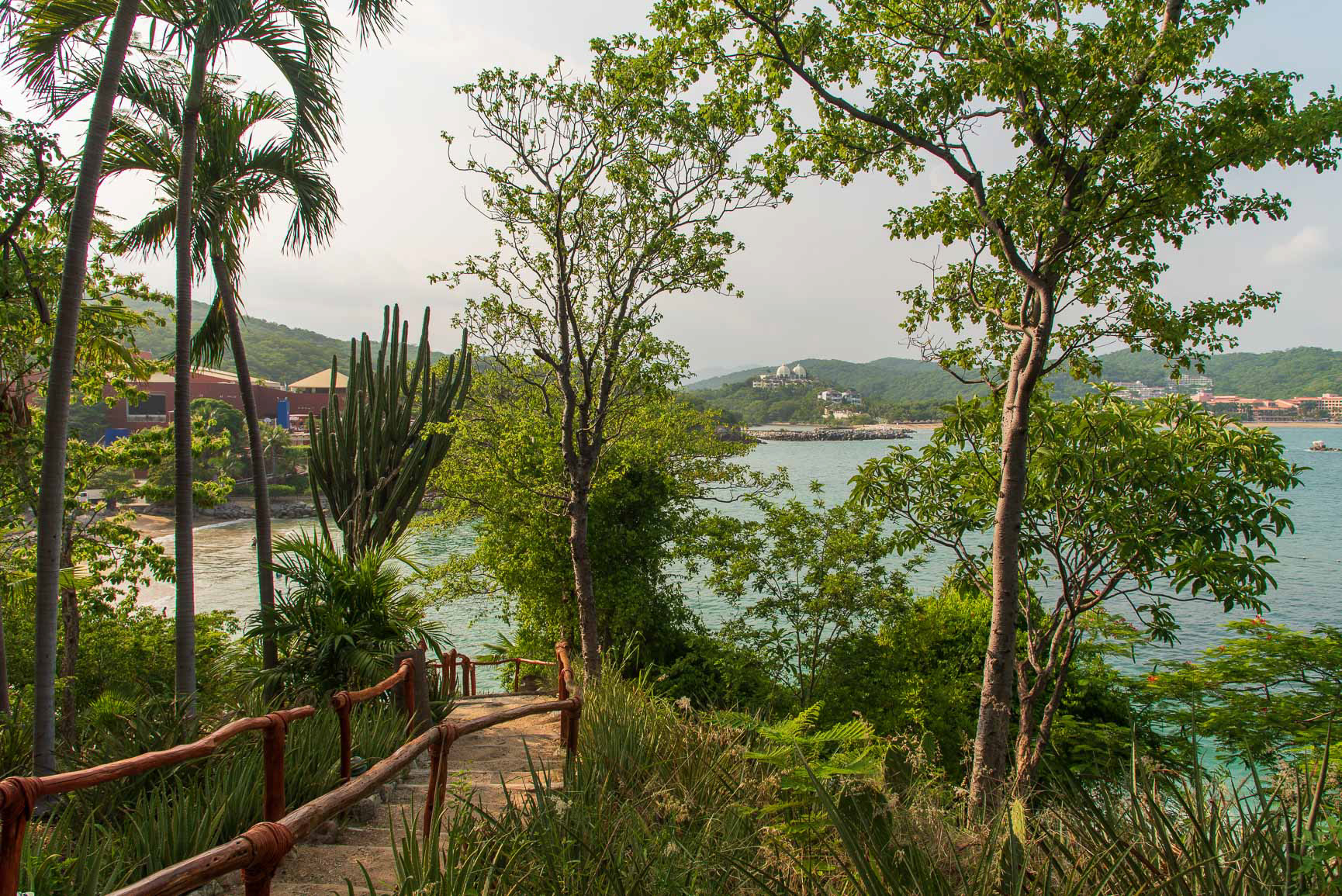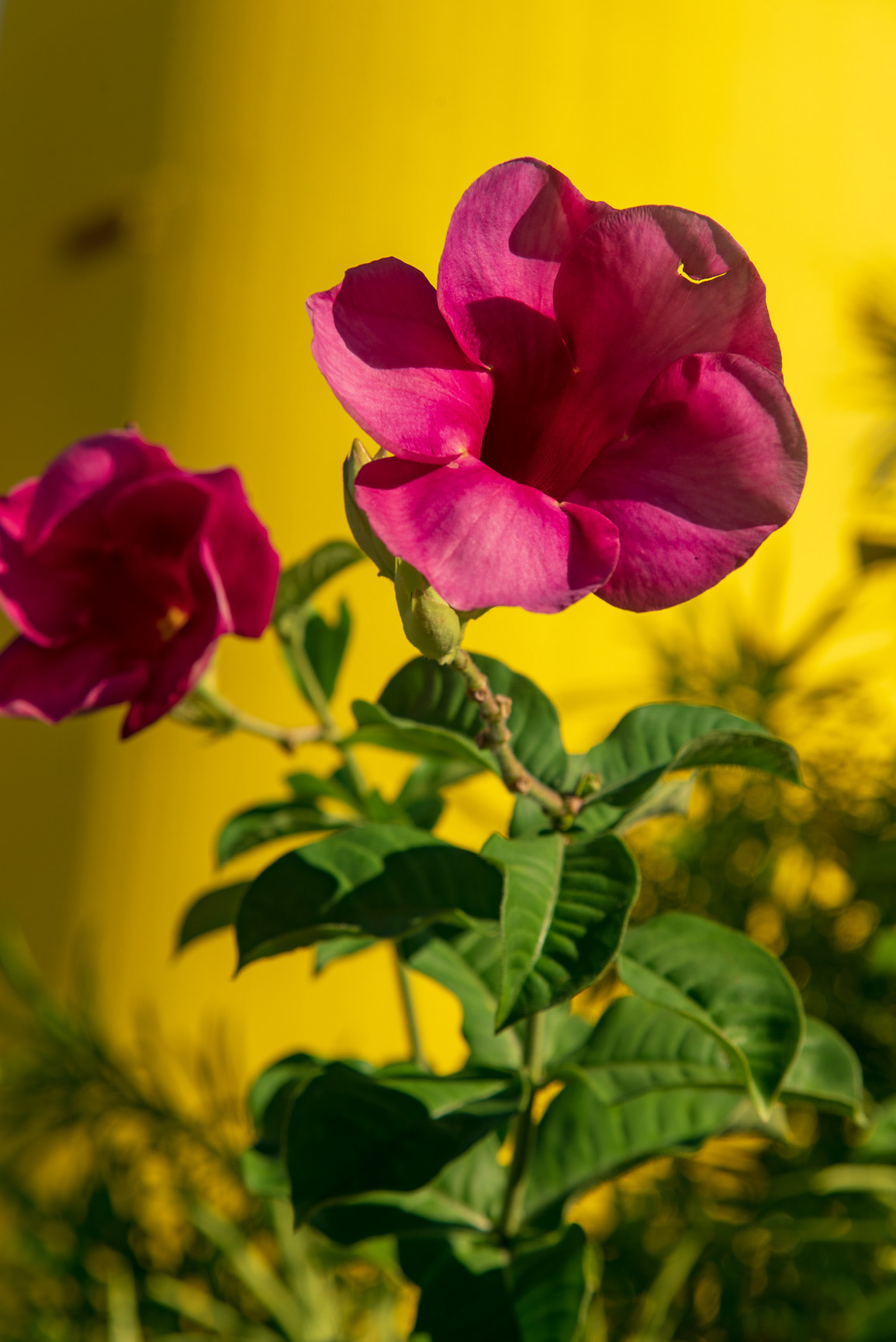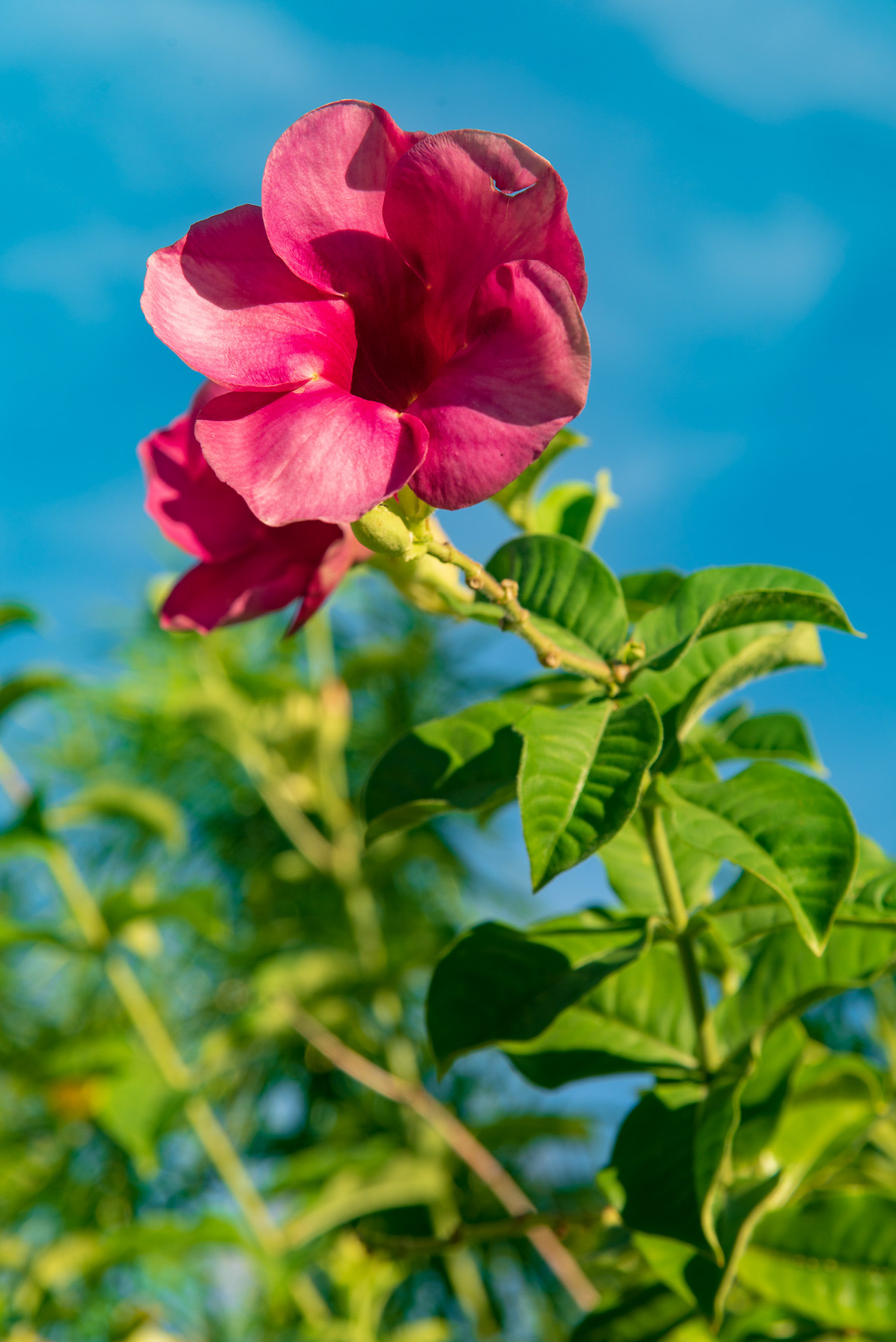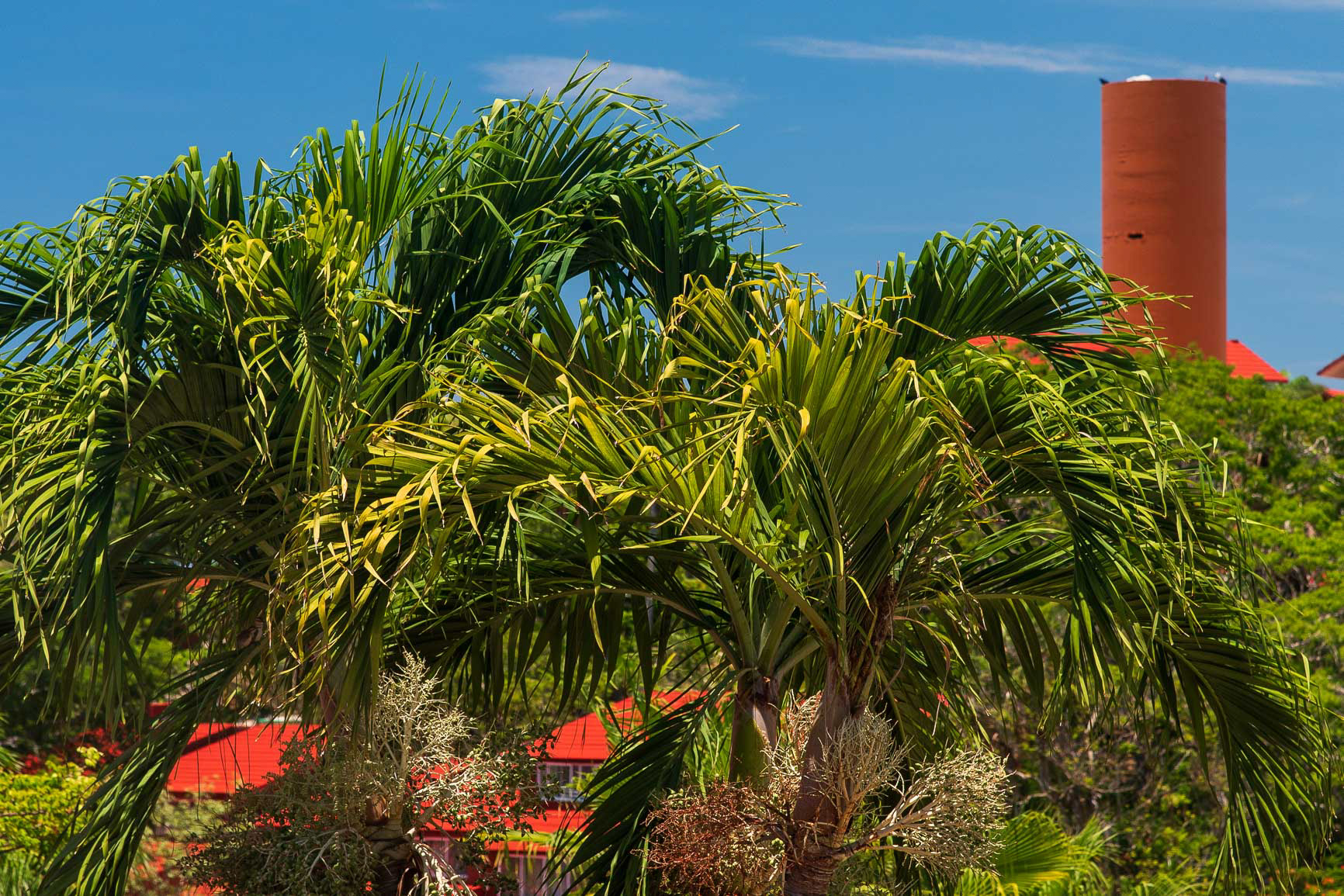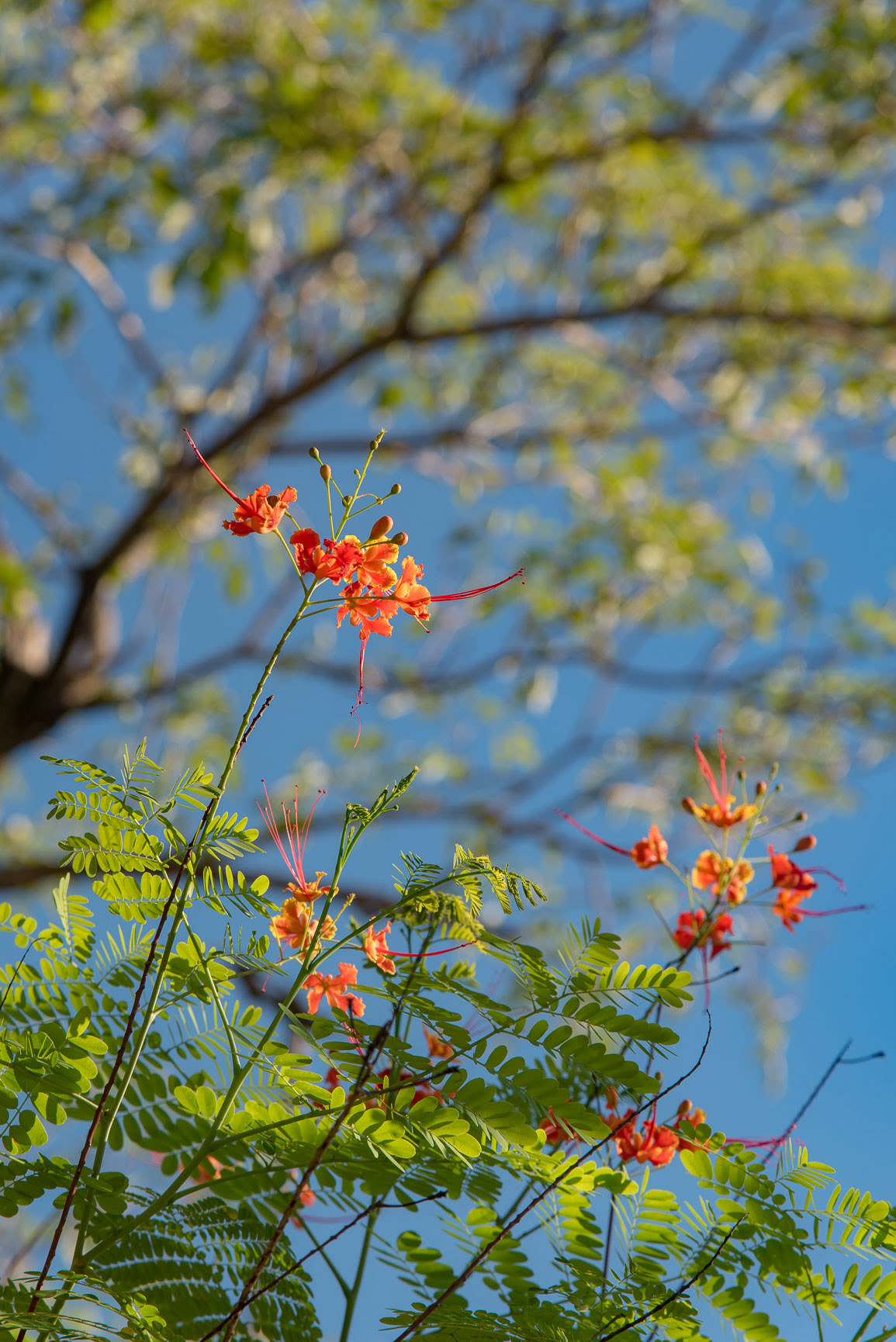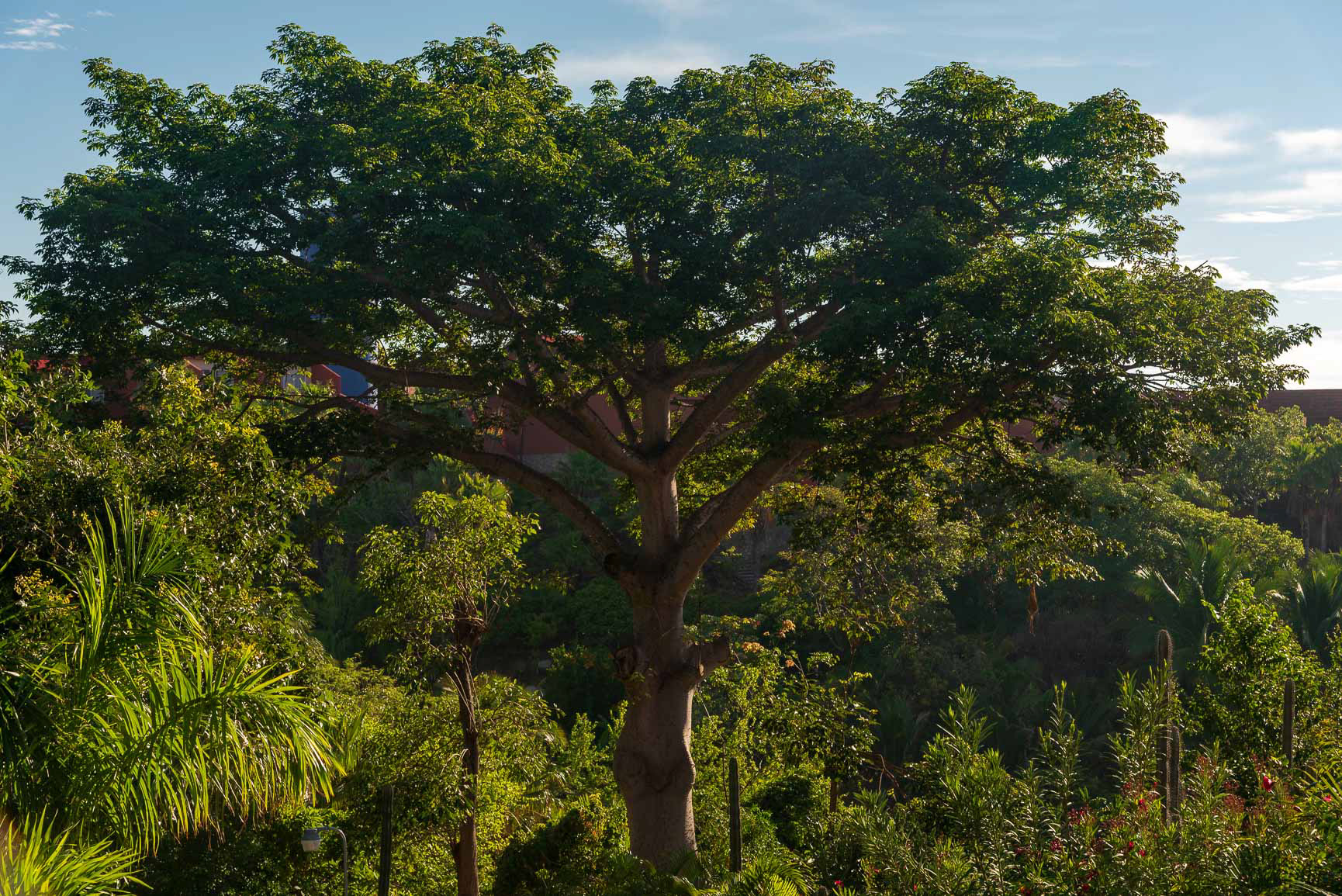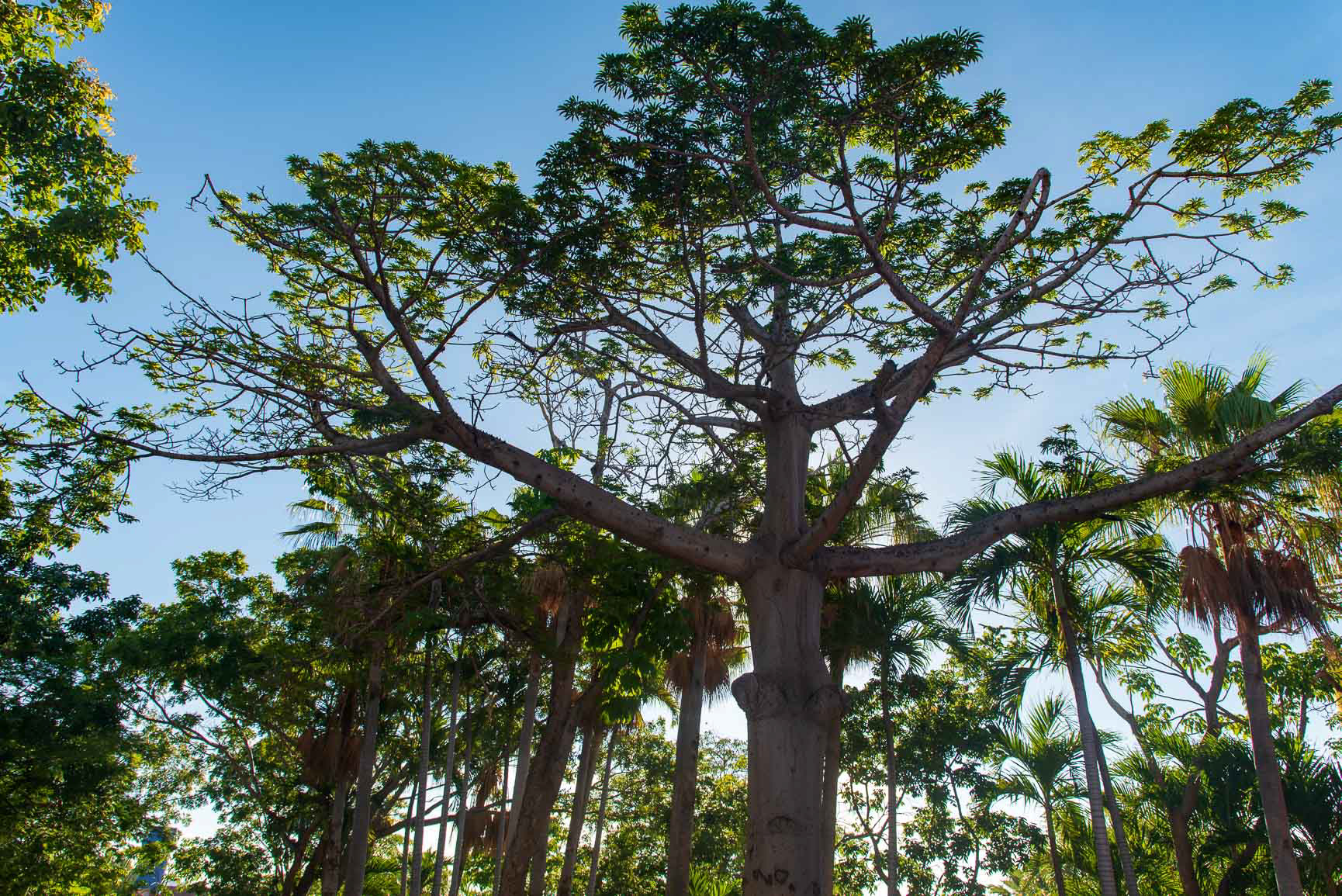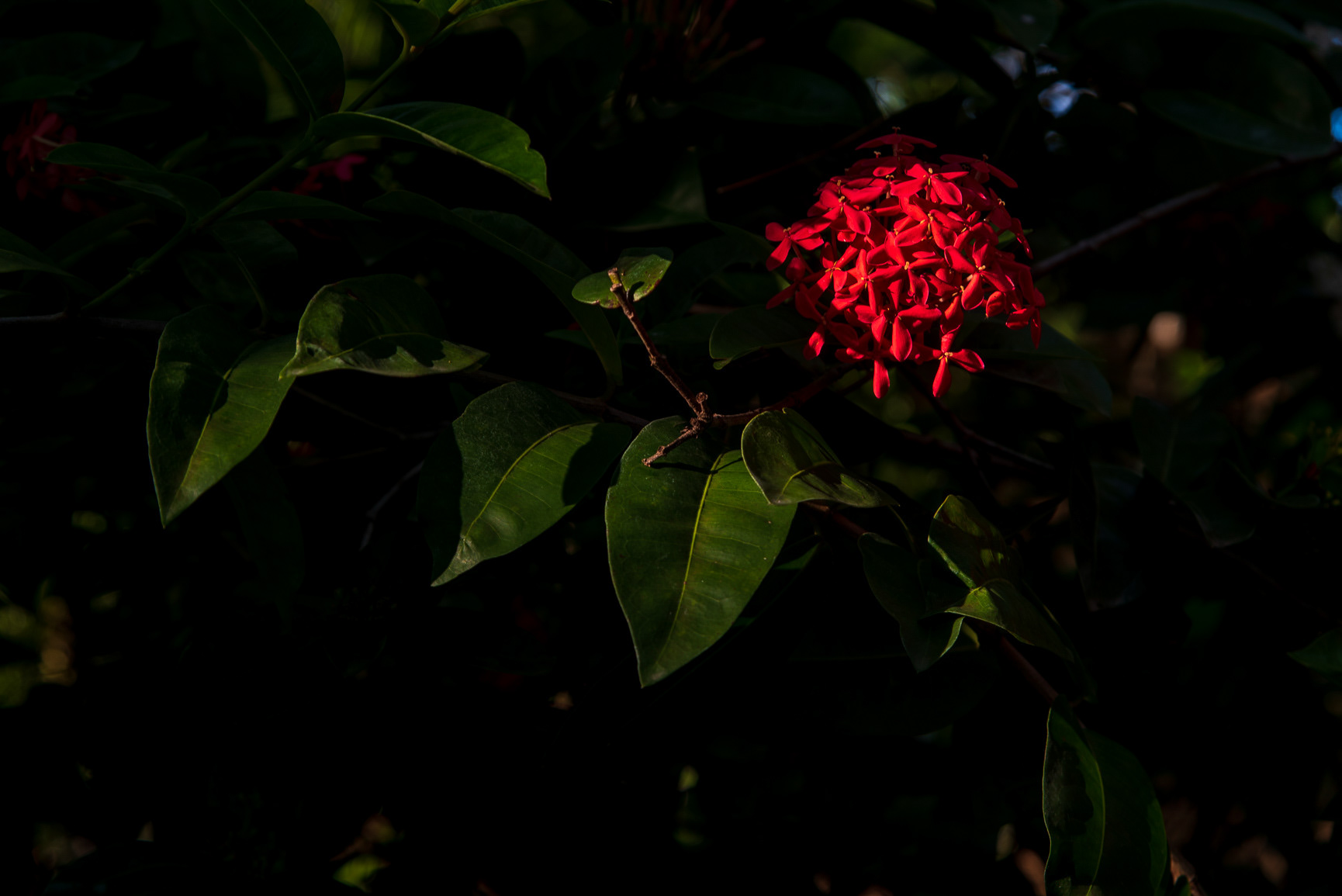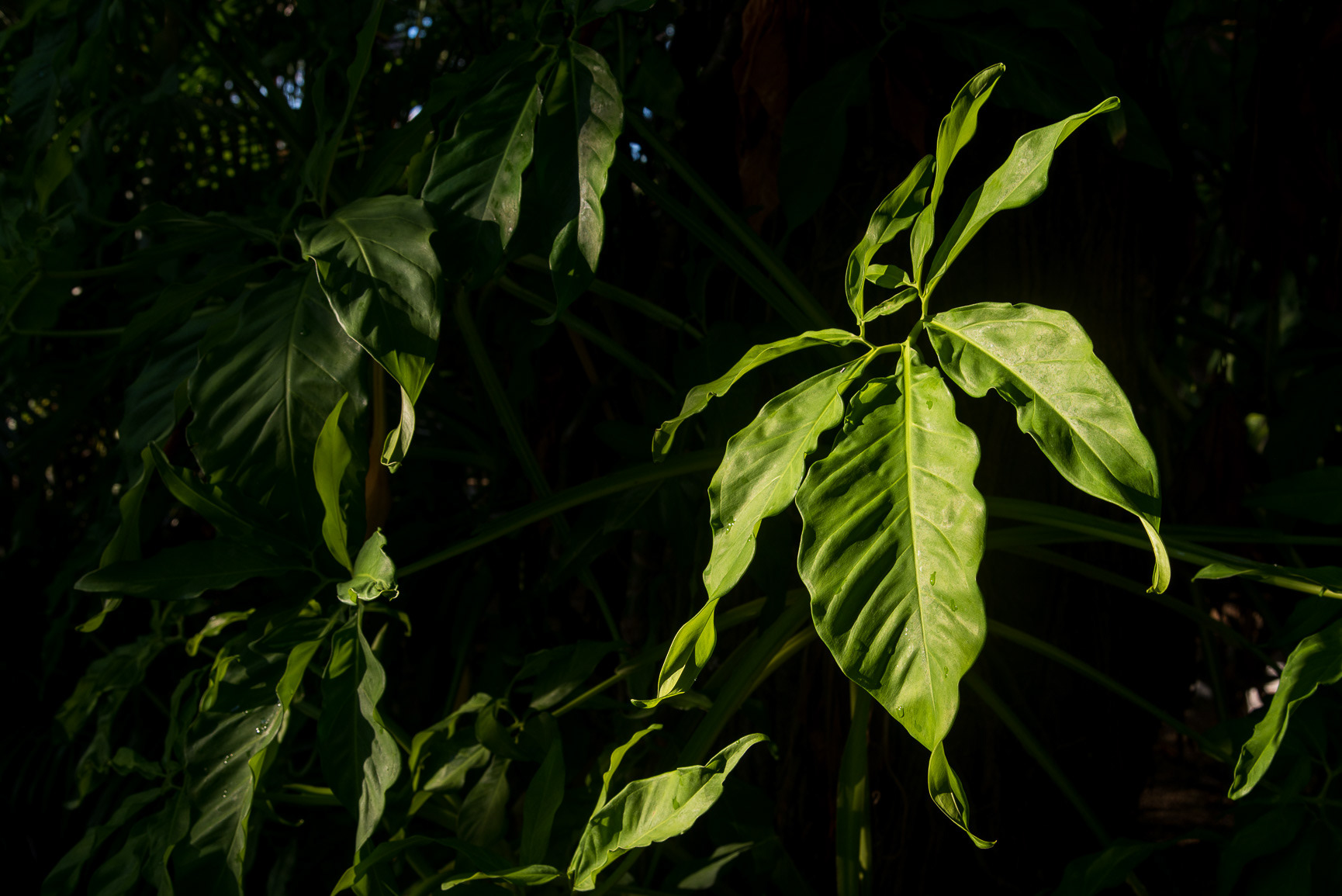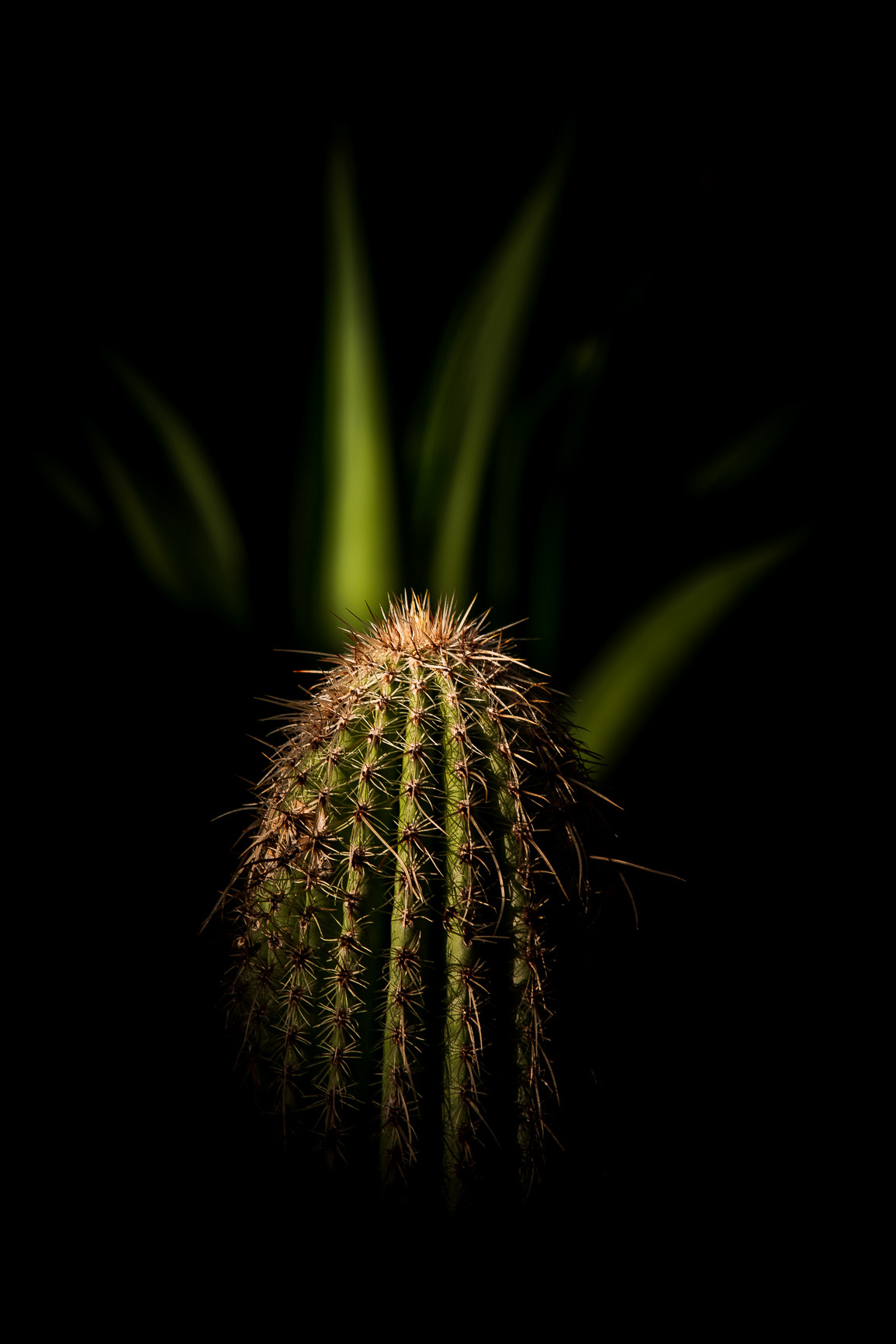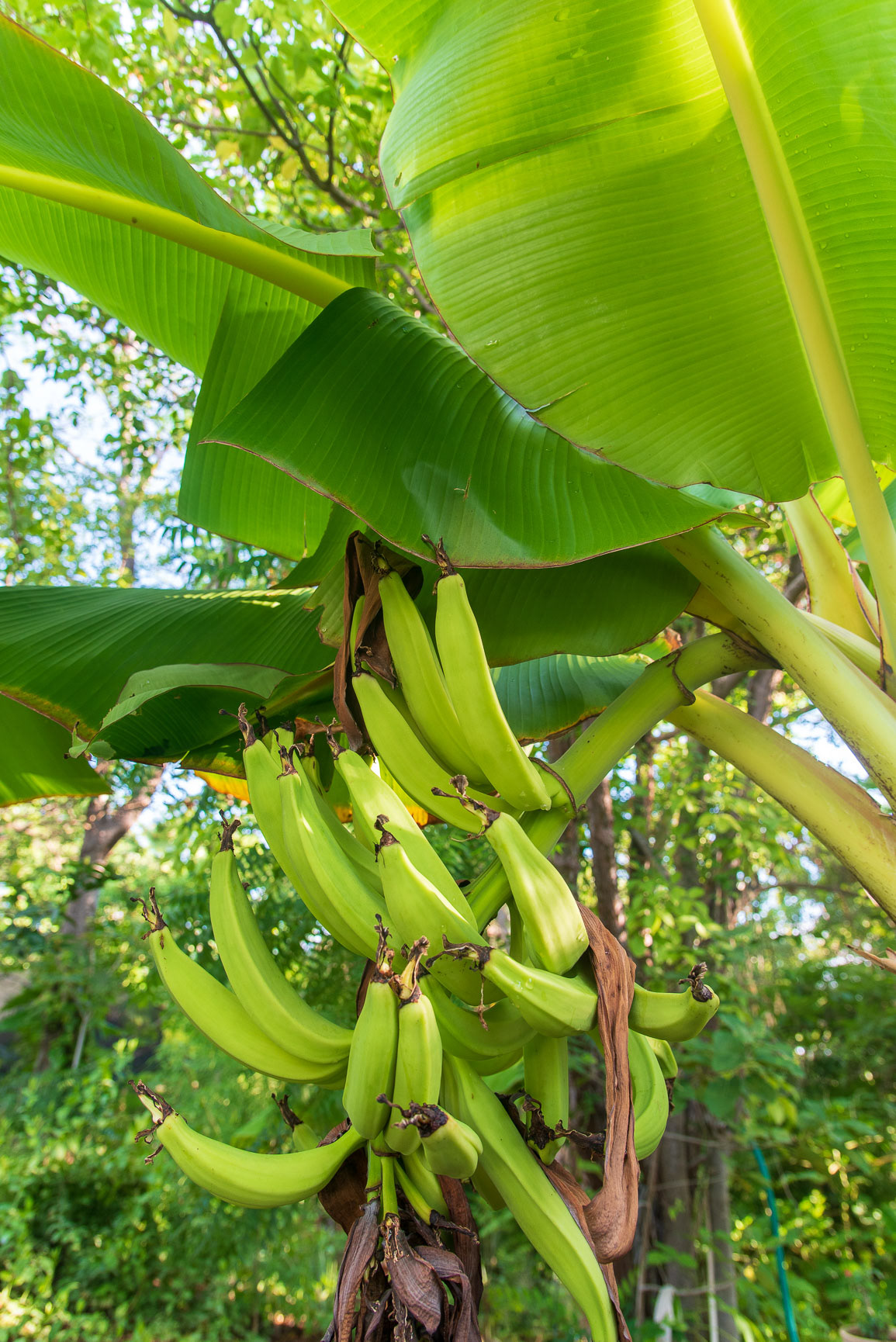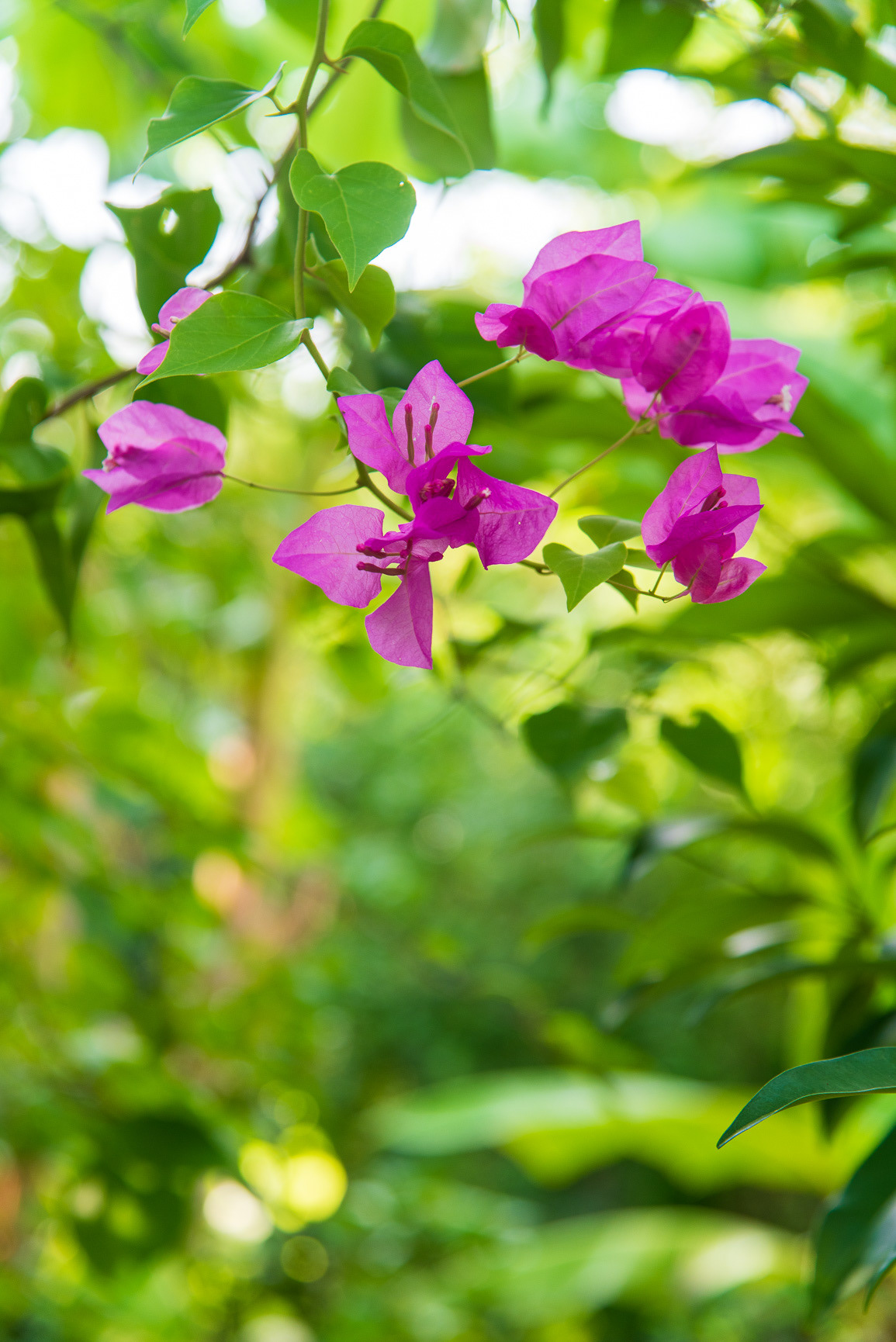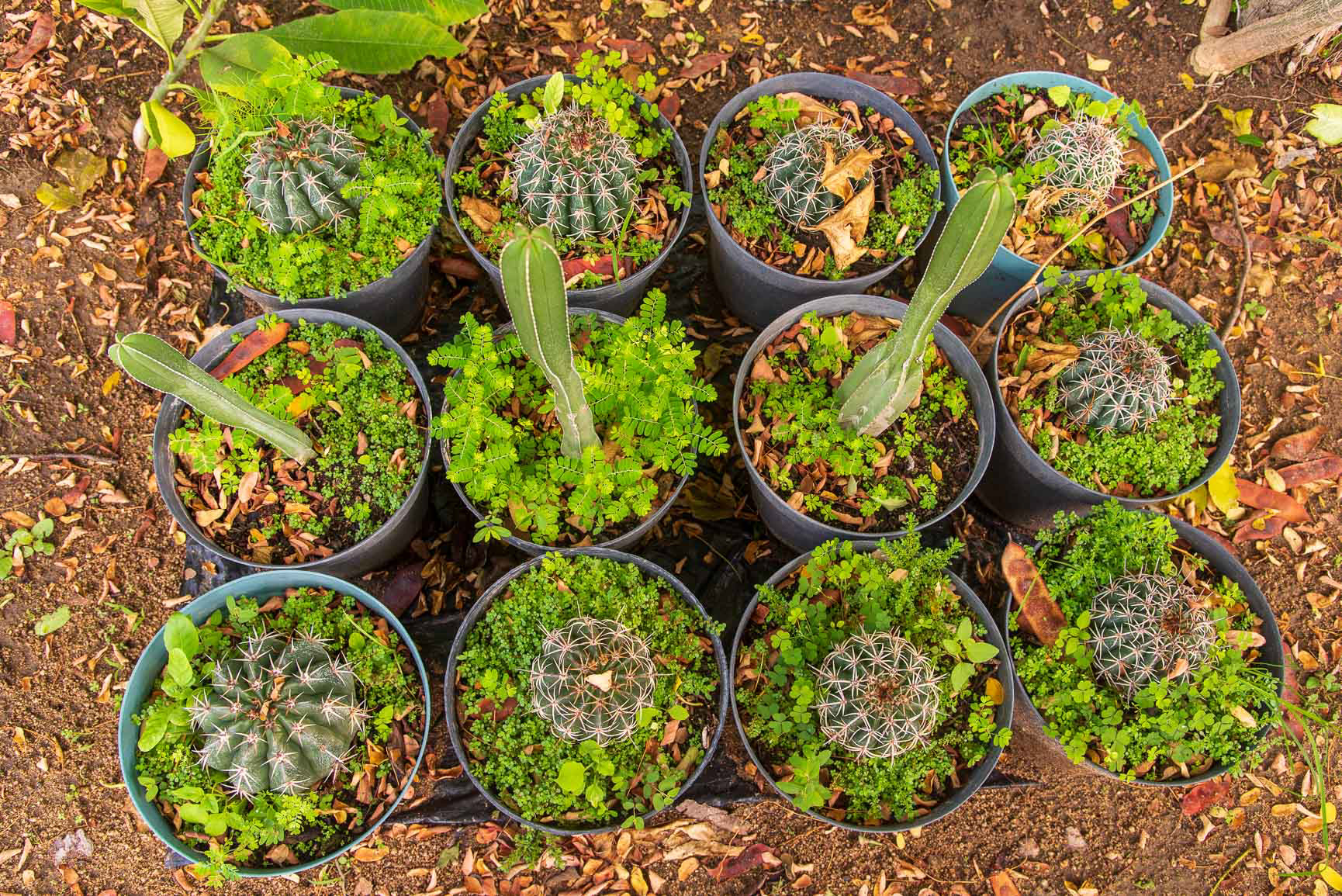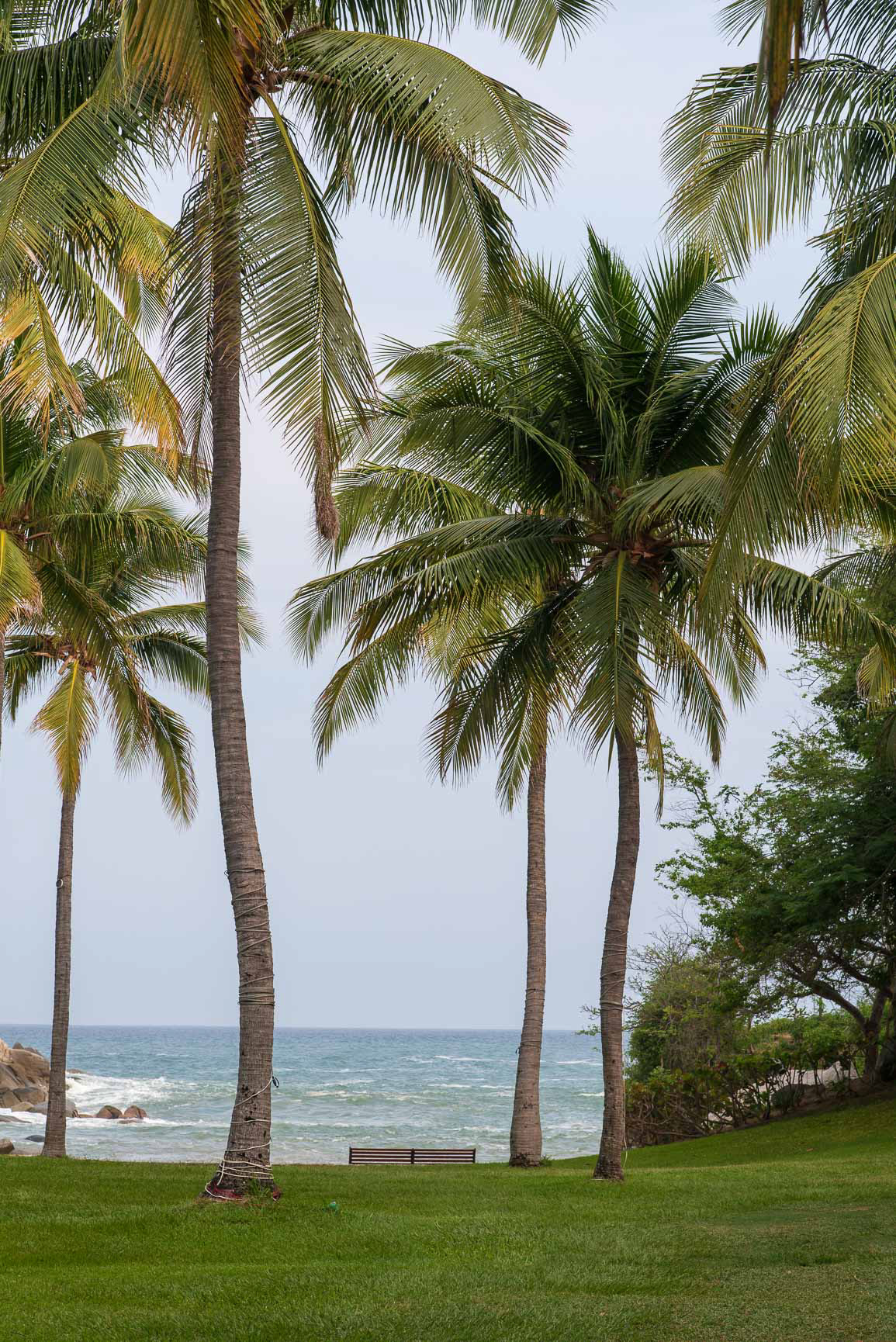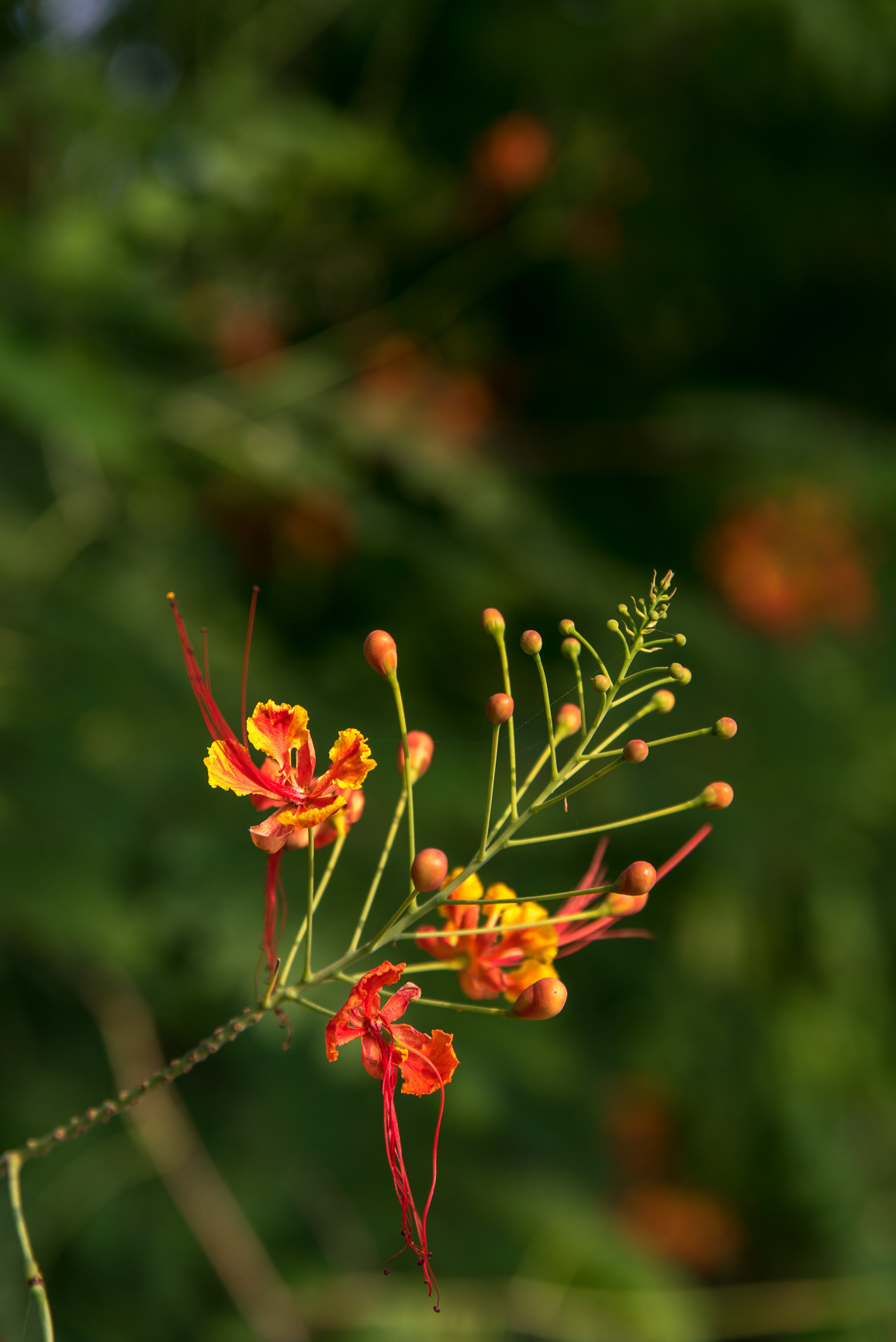 We were fortunate to have good weather for the duration of our stay.  There was one tropical storm - it poured buckets and the light show was spectacular.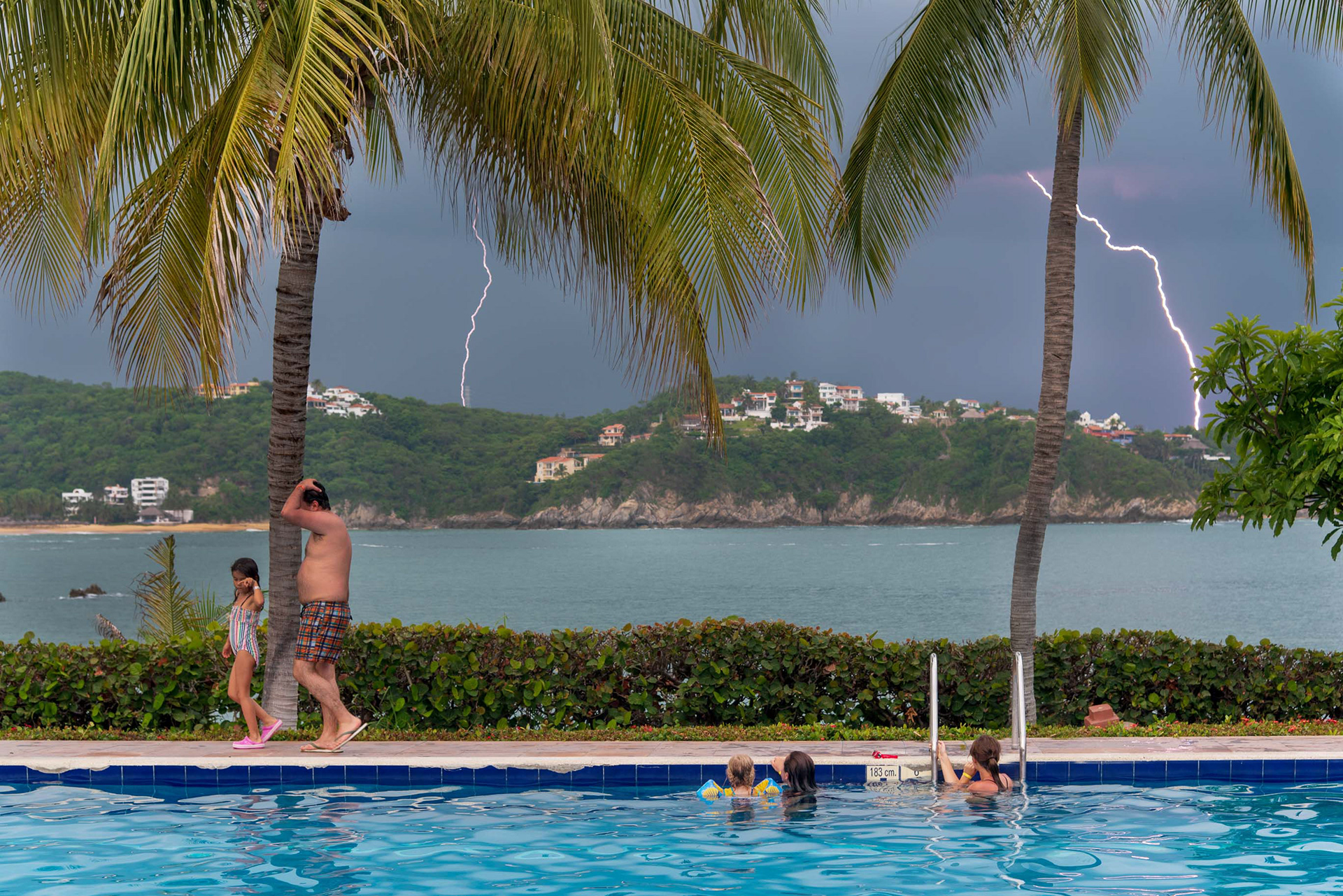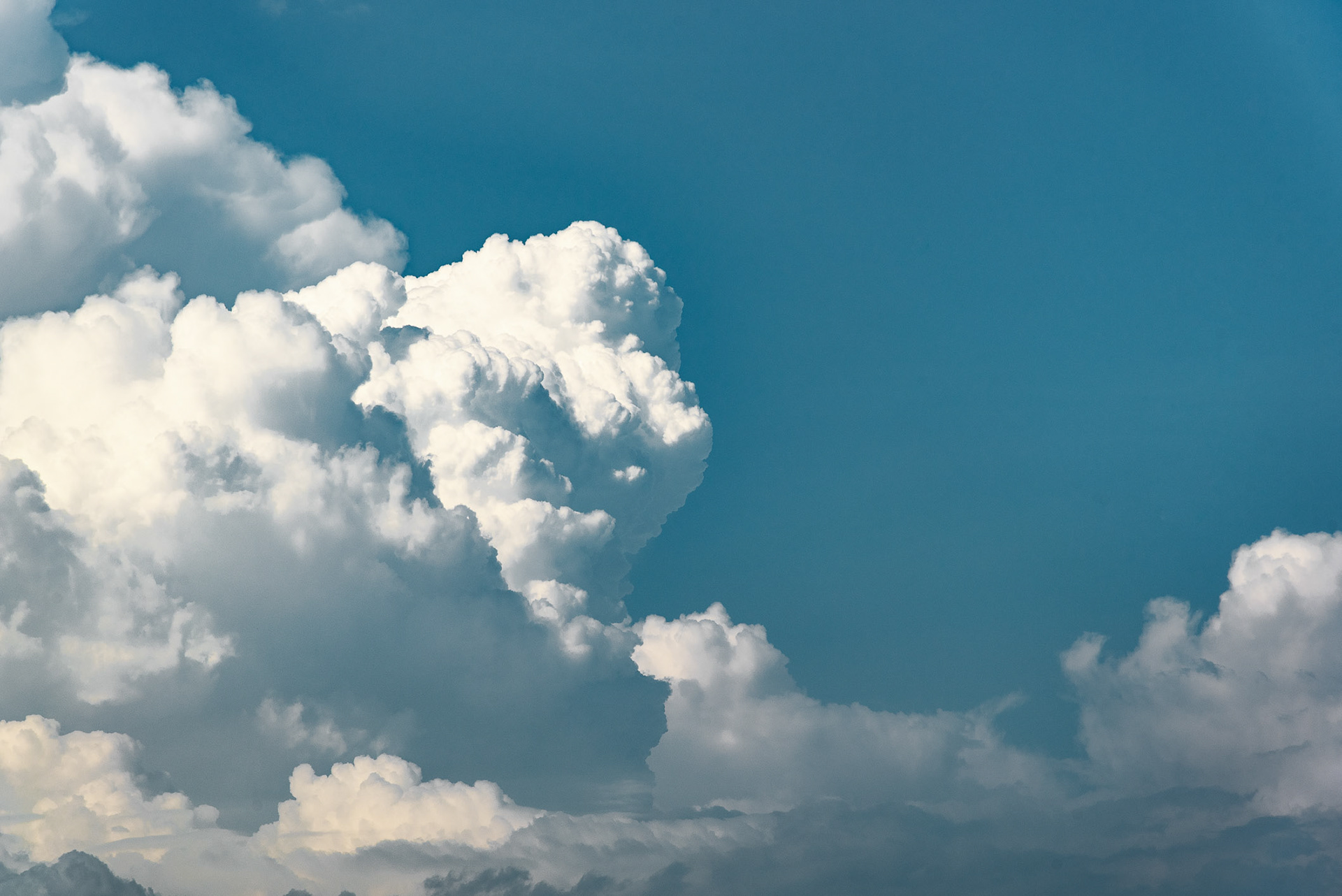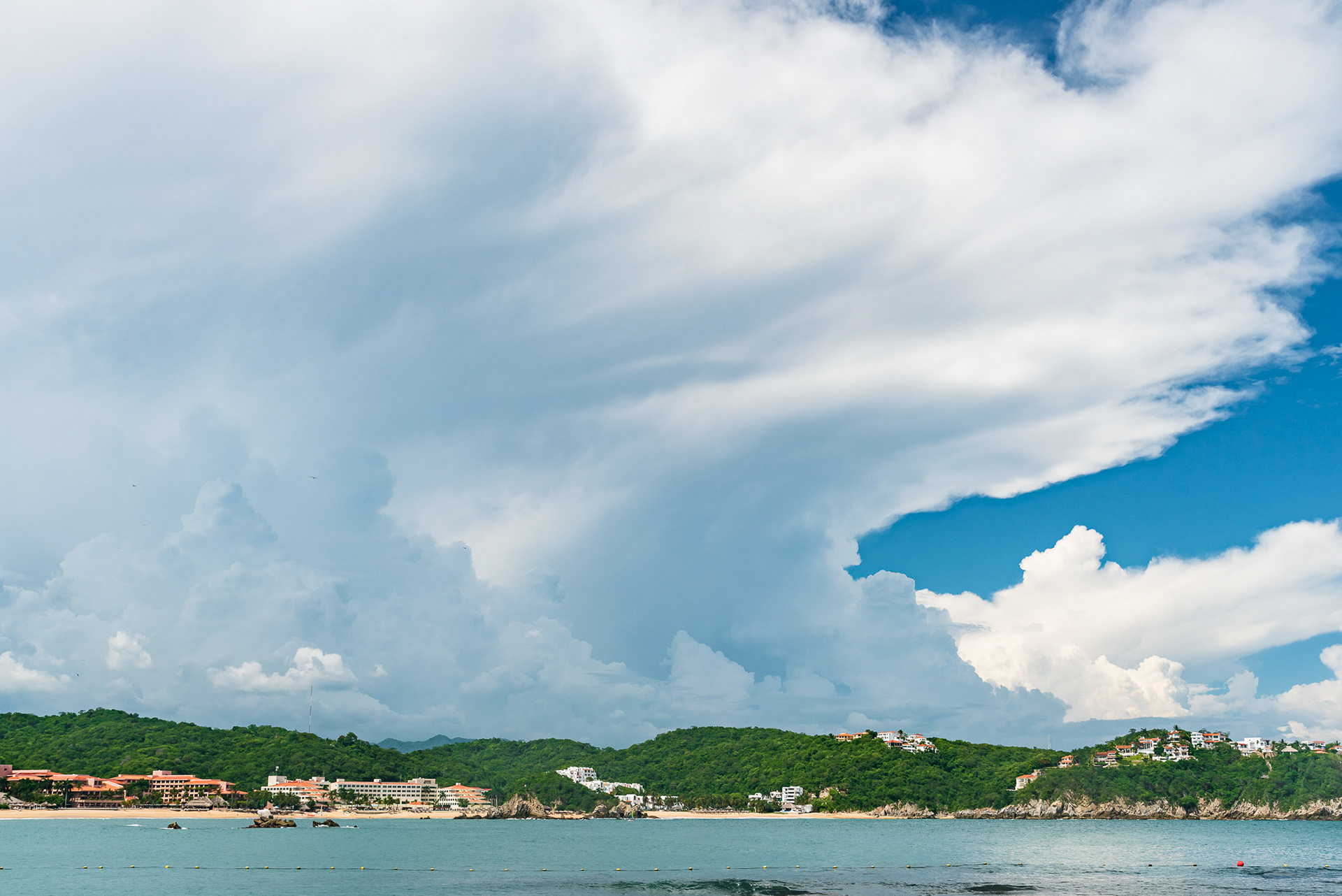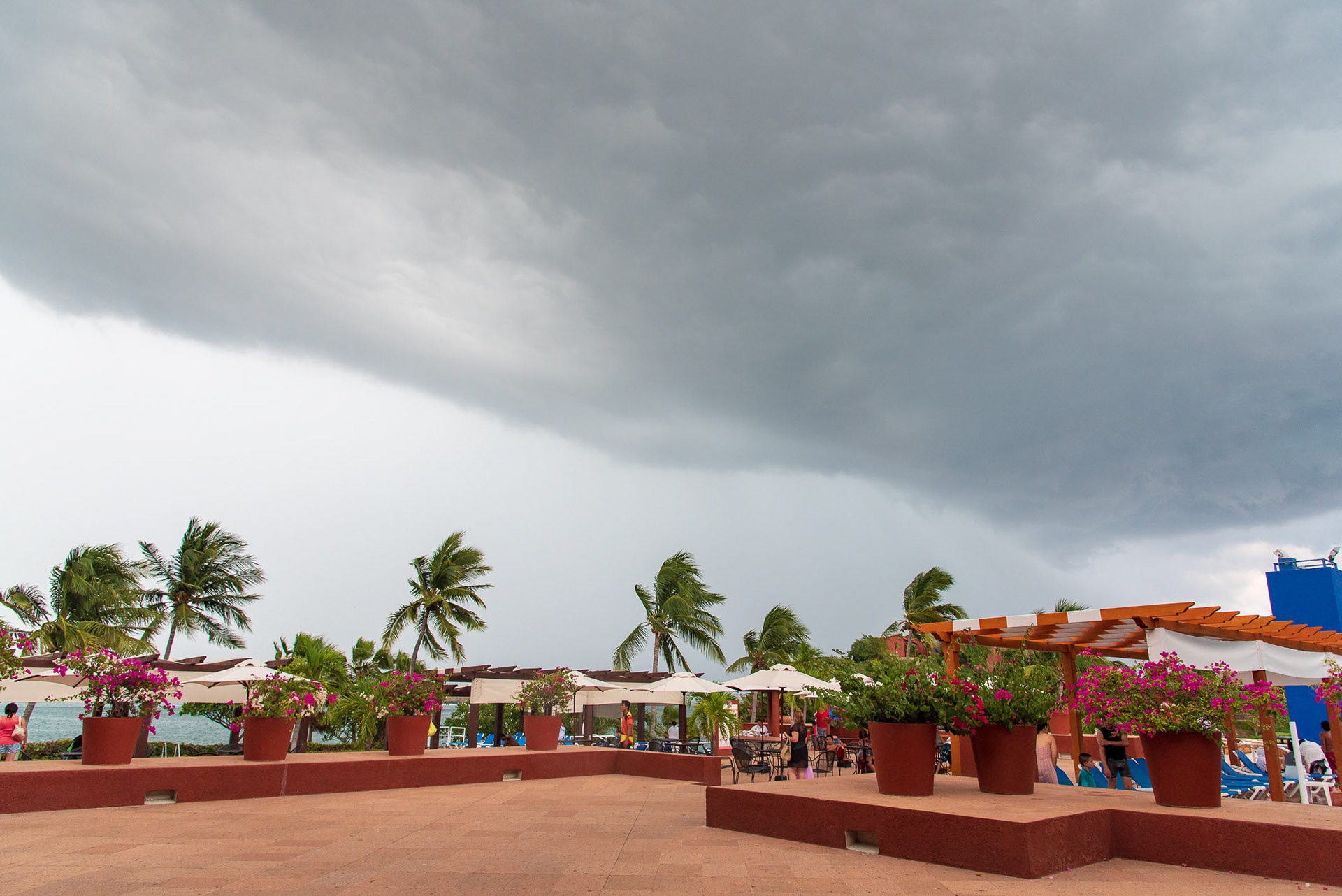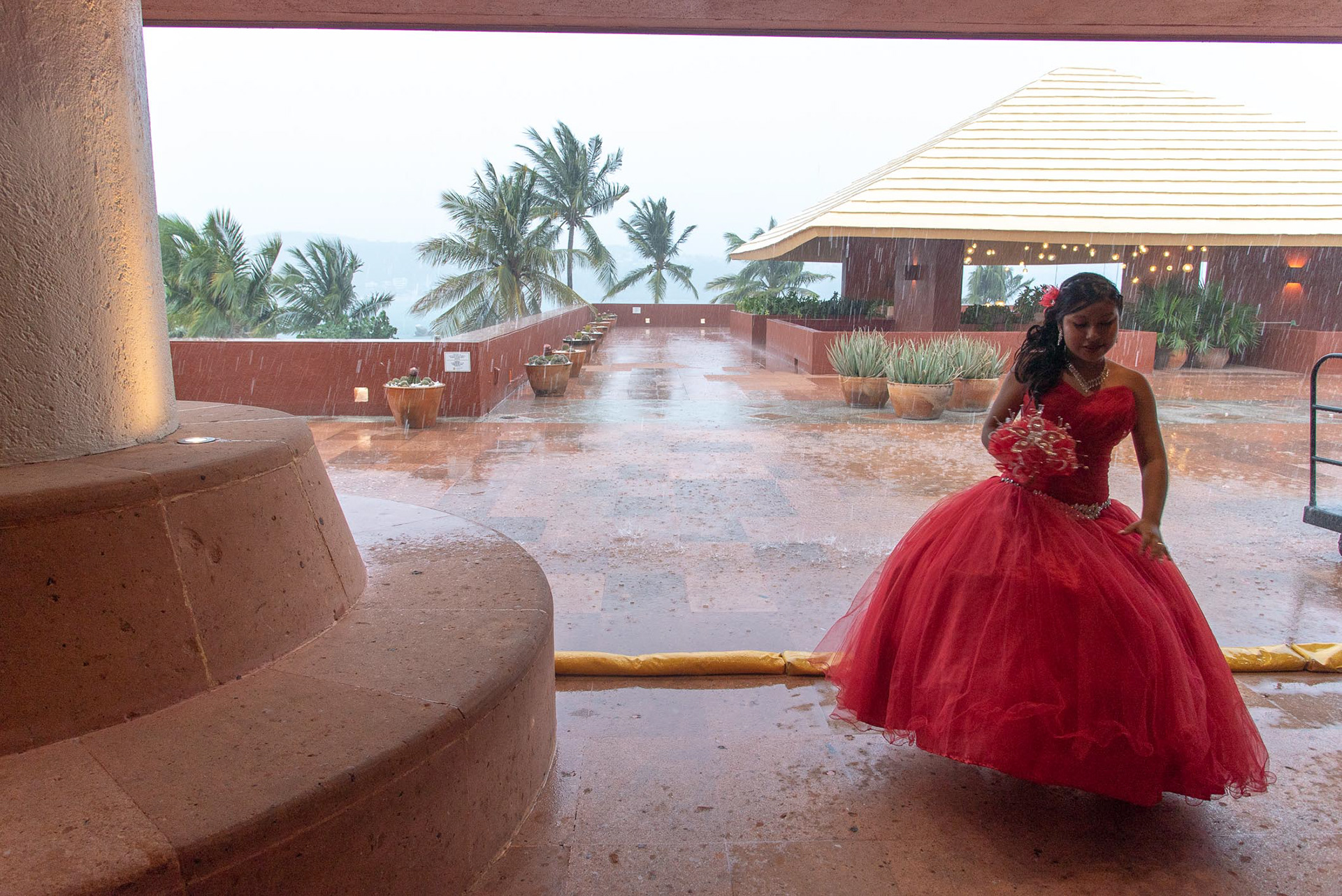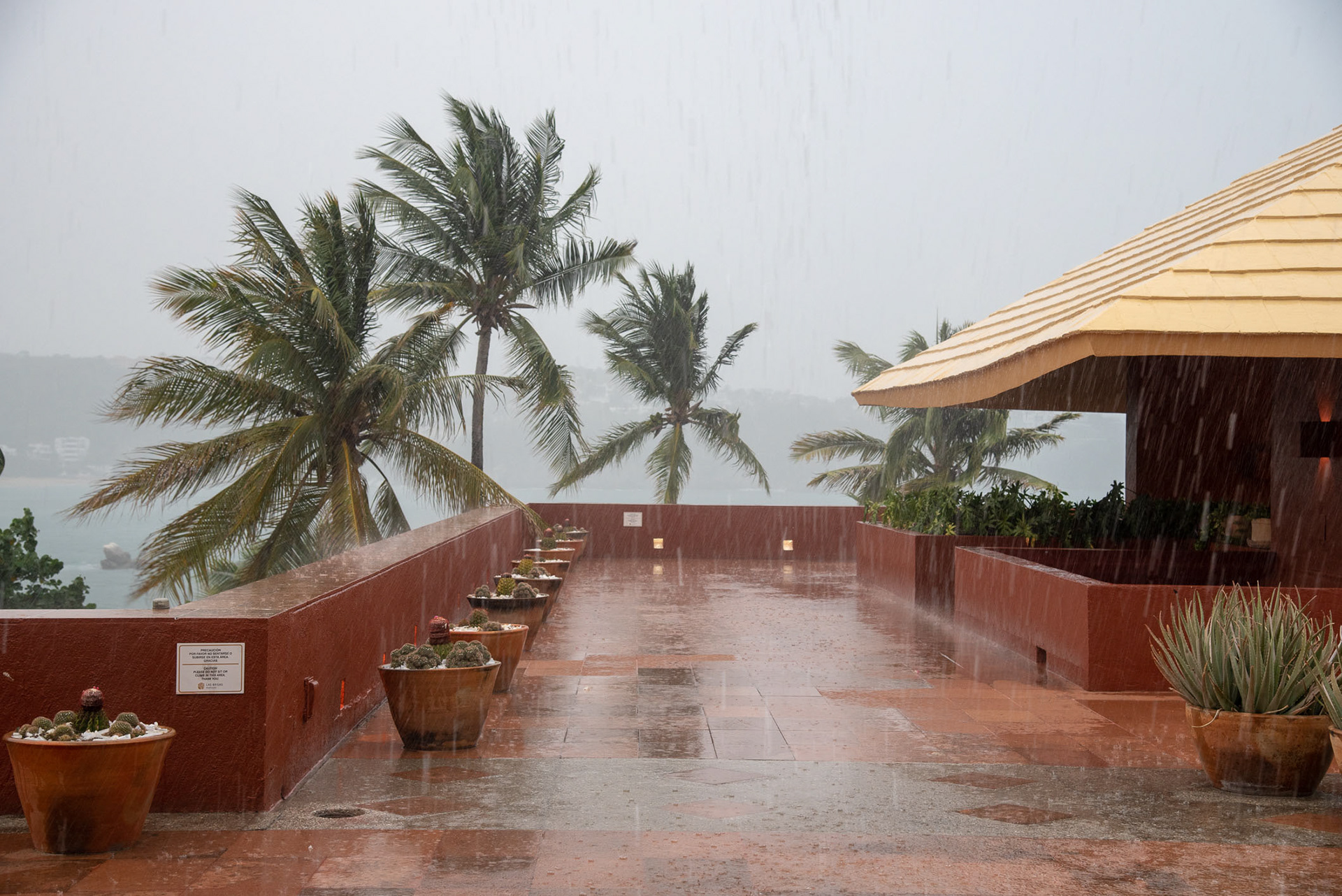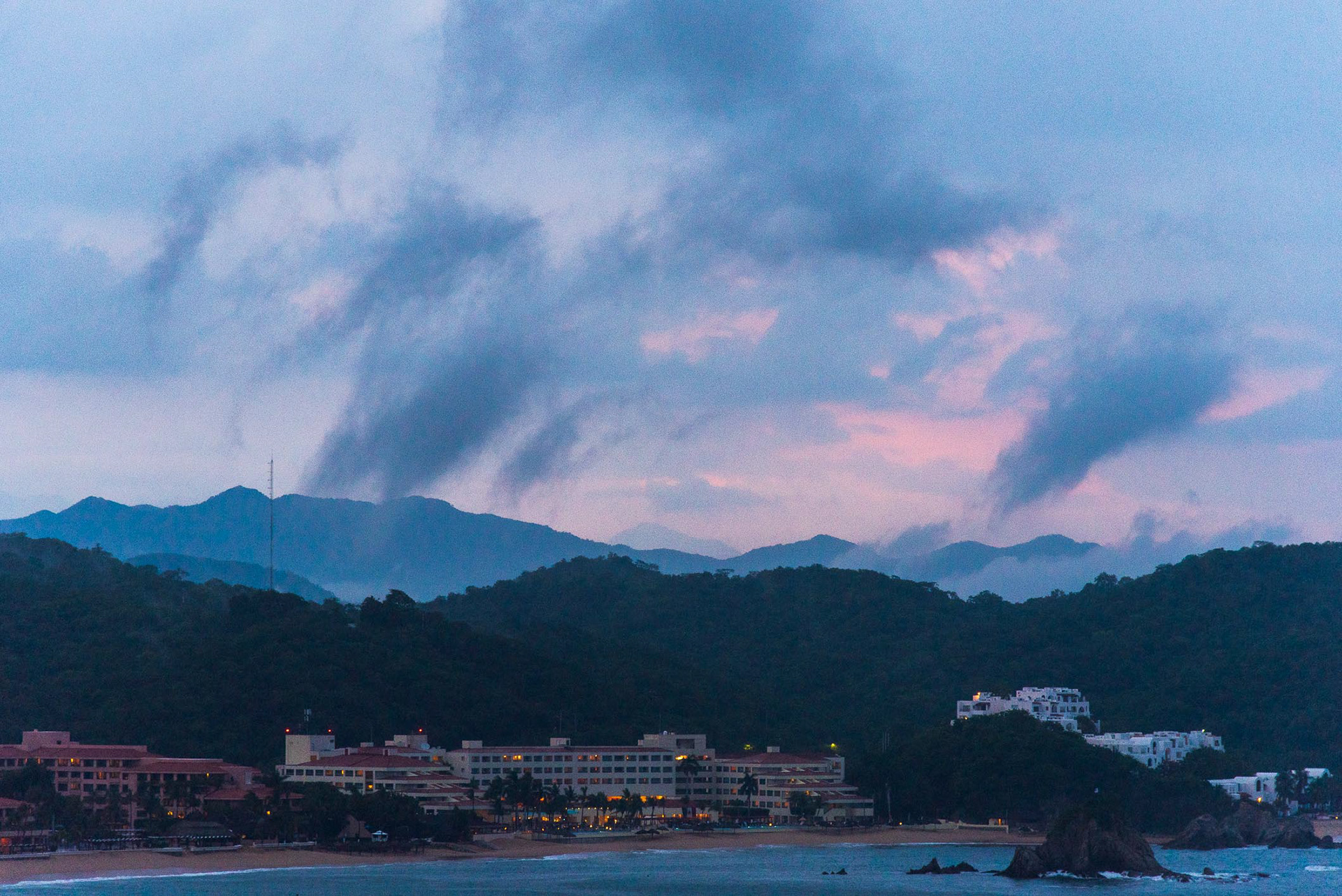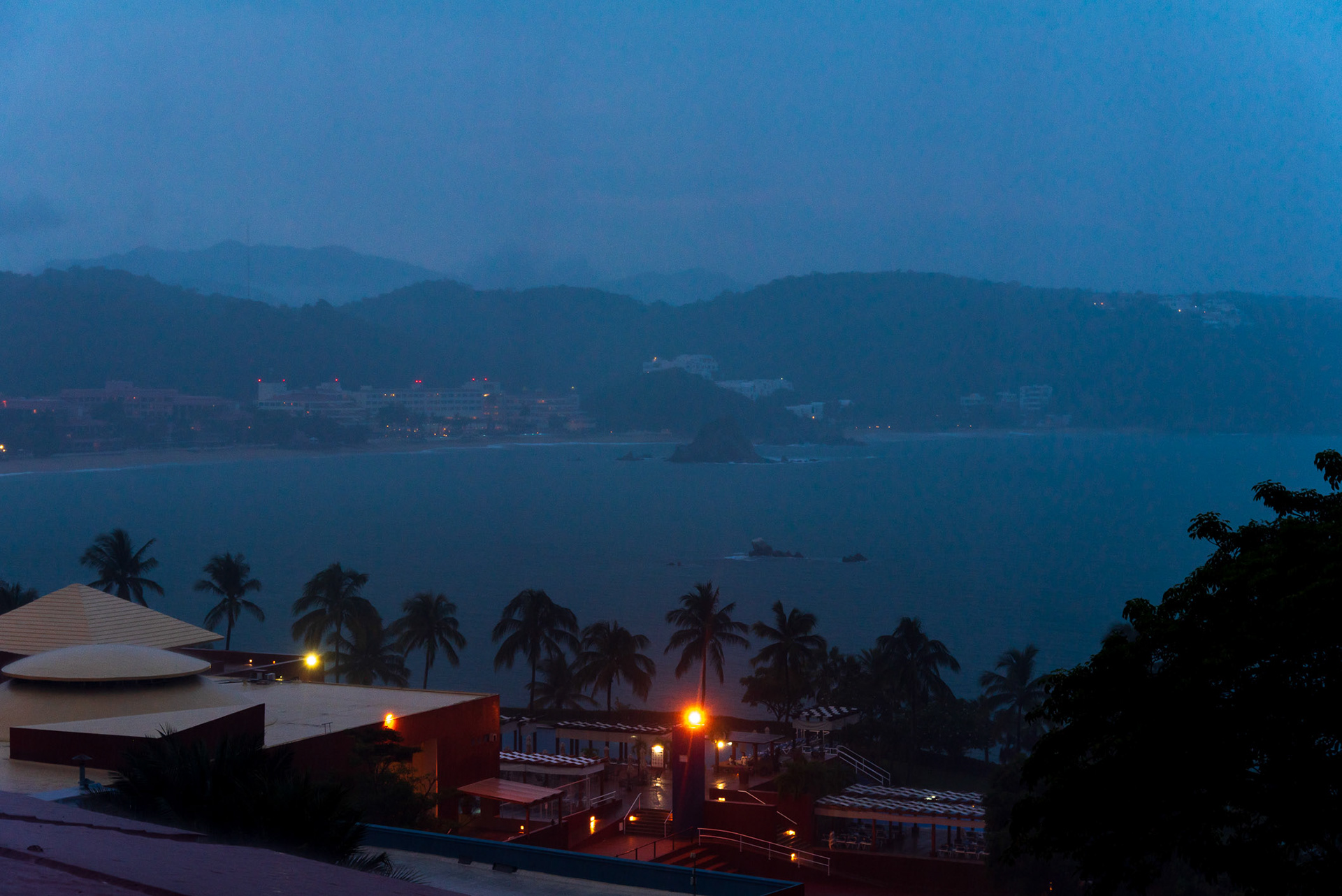 The next morning, we were greeted with a beautiful sunrise.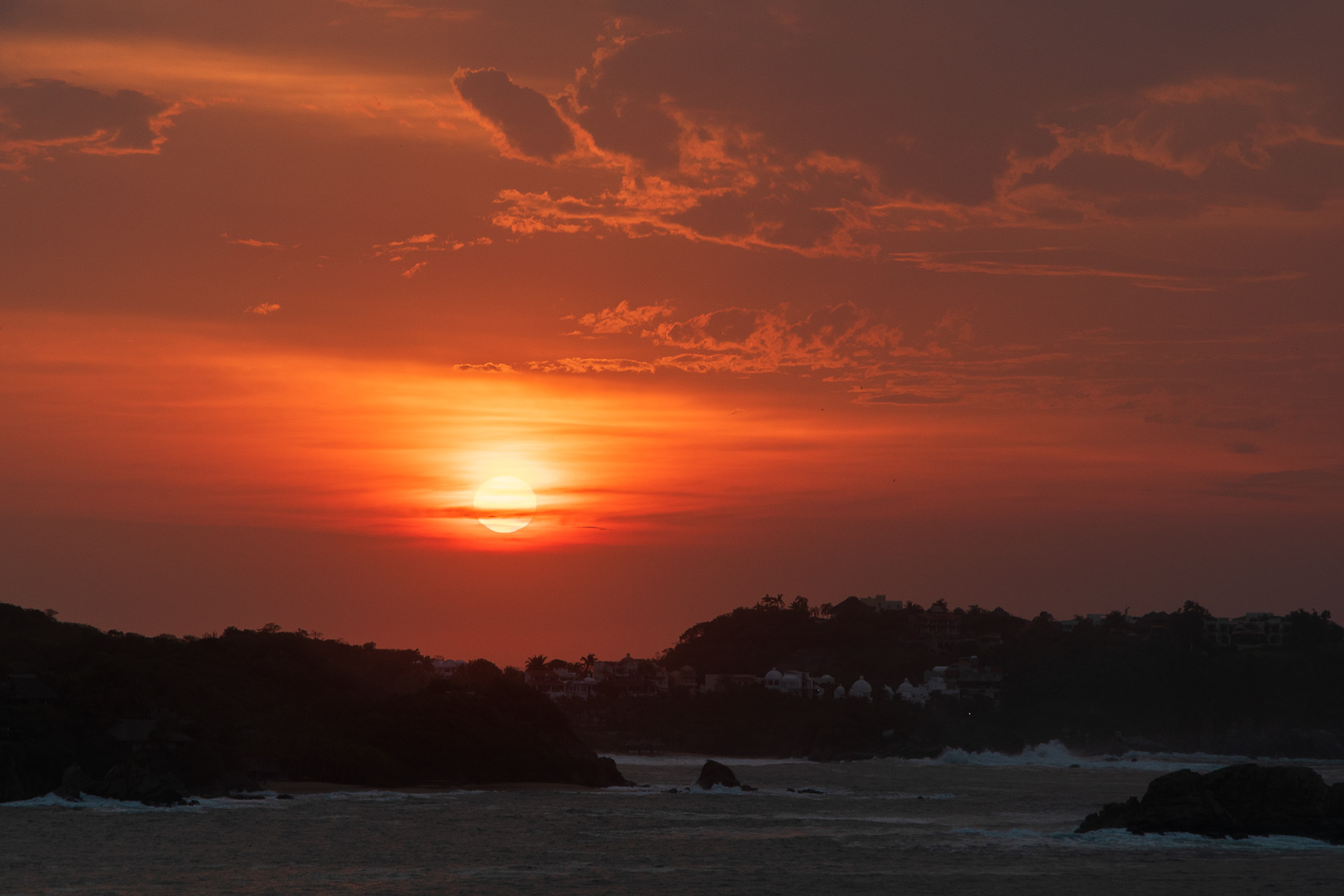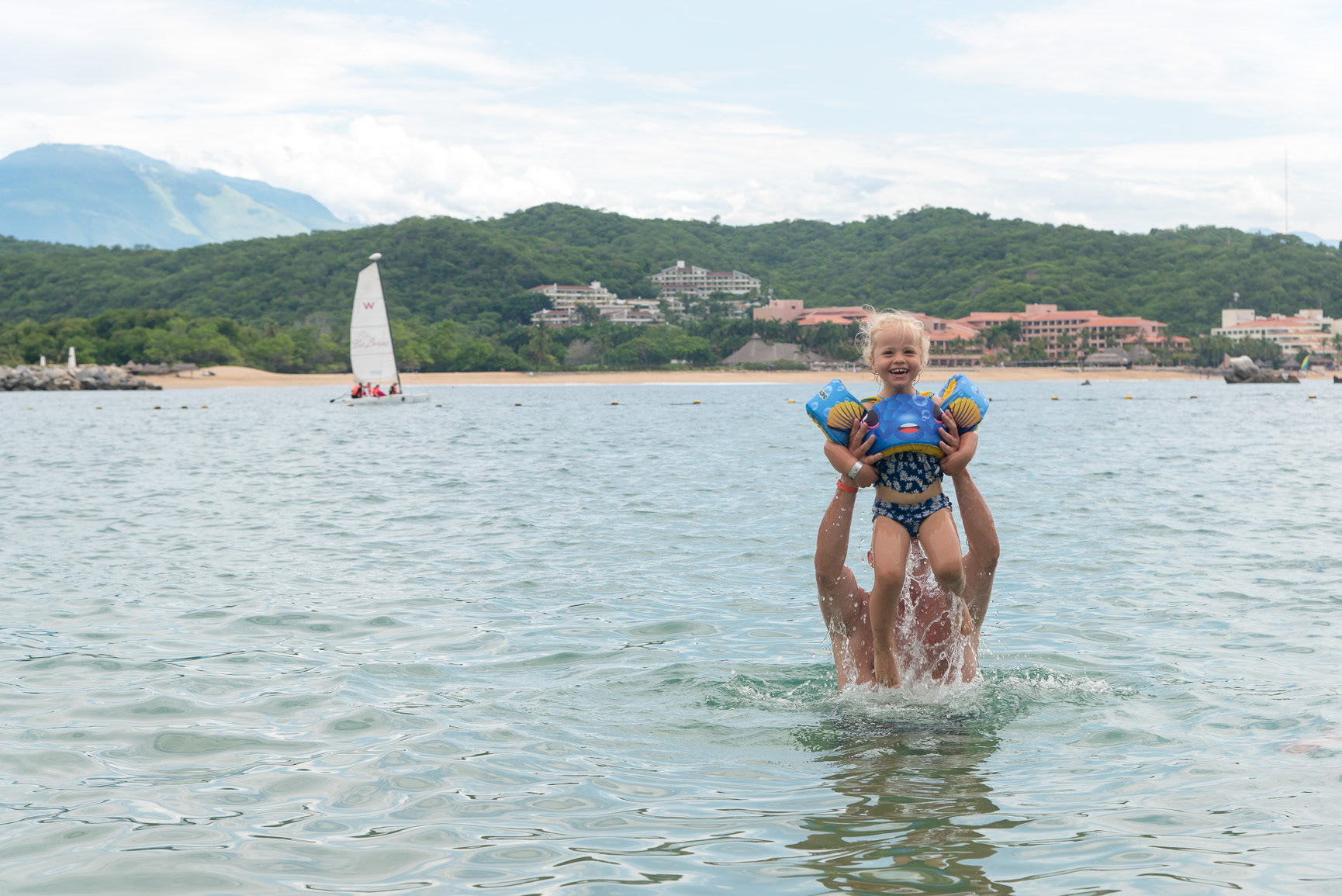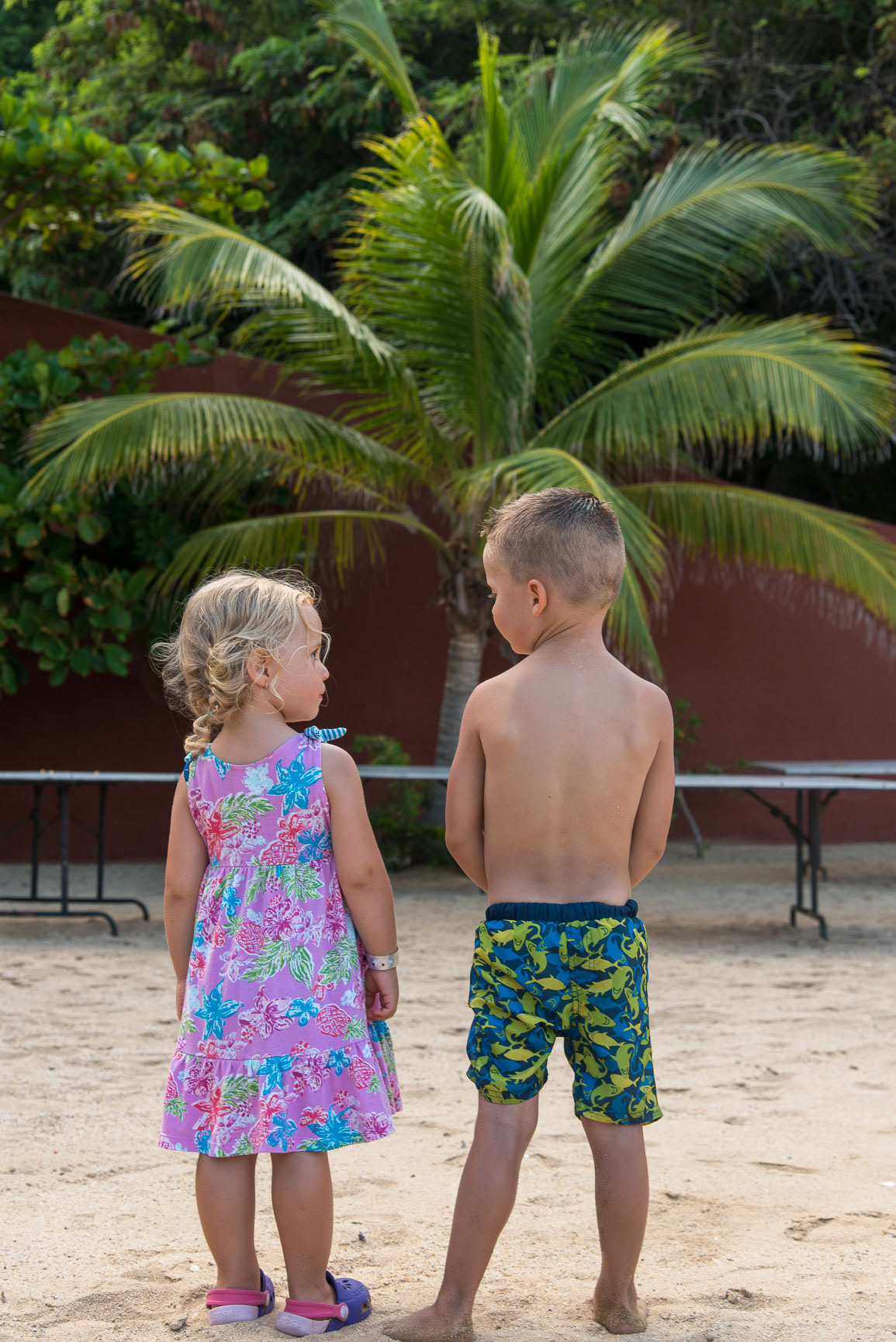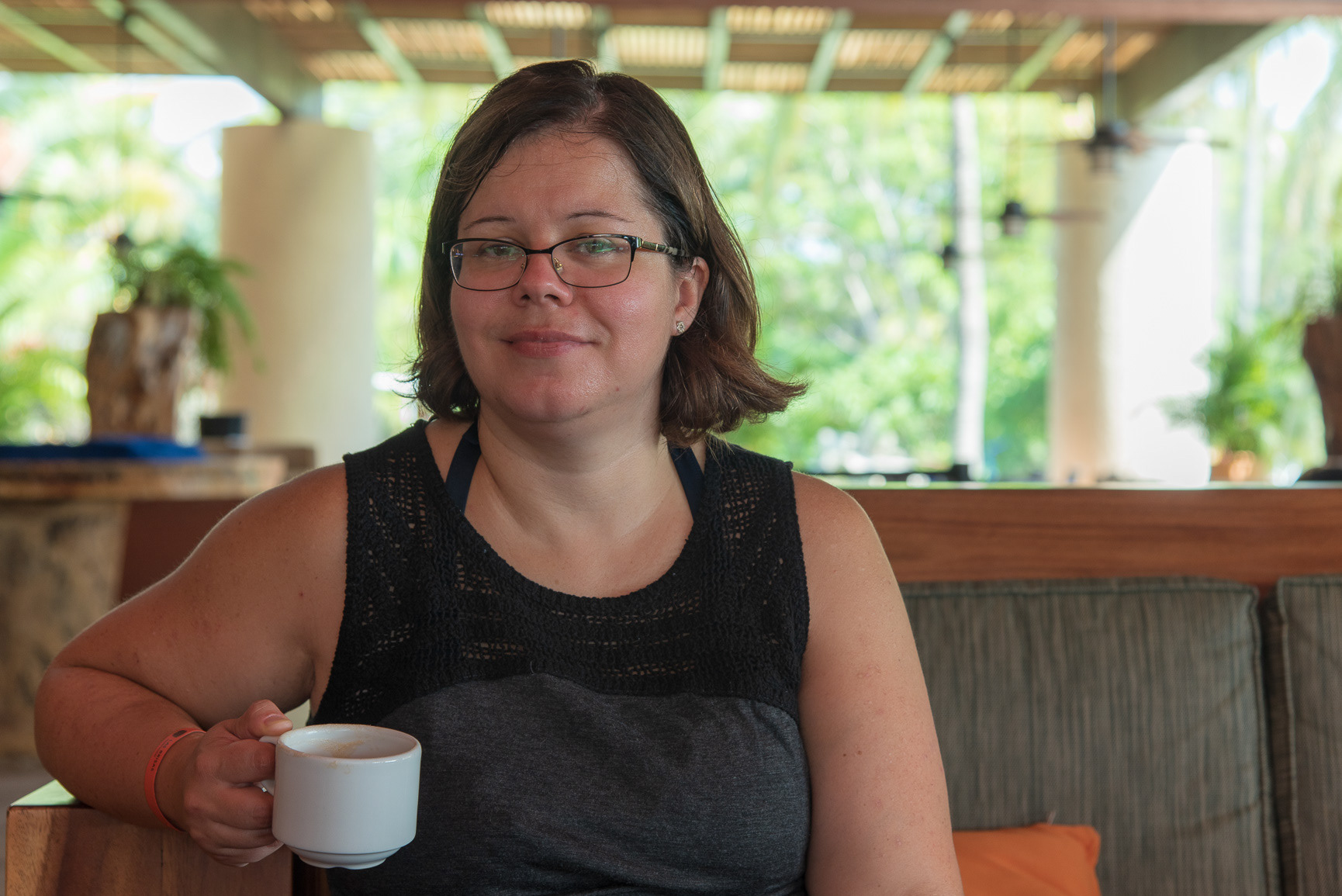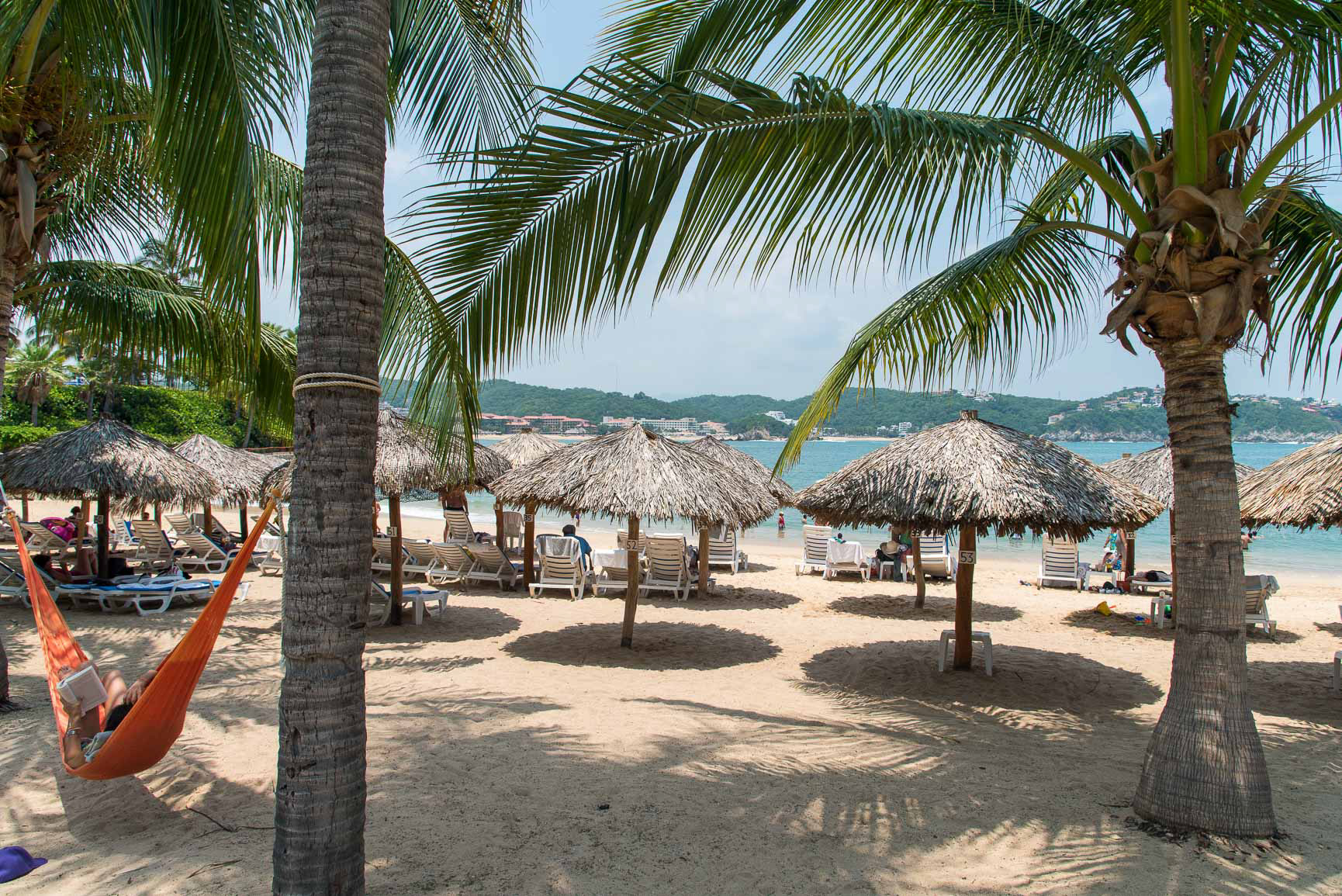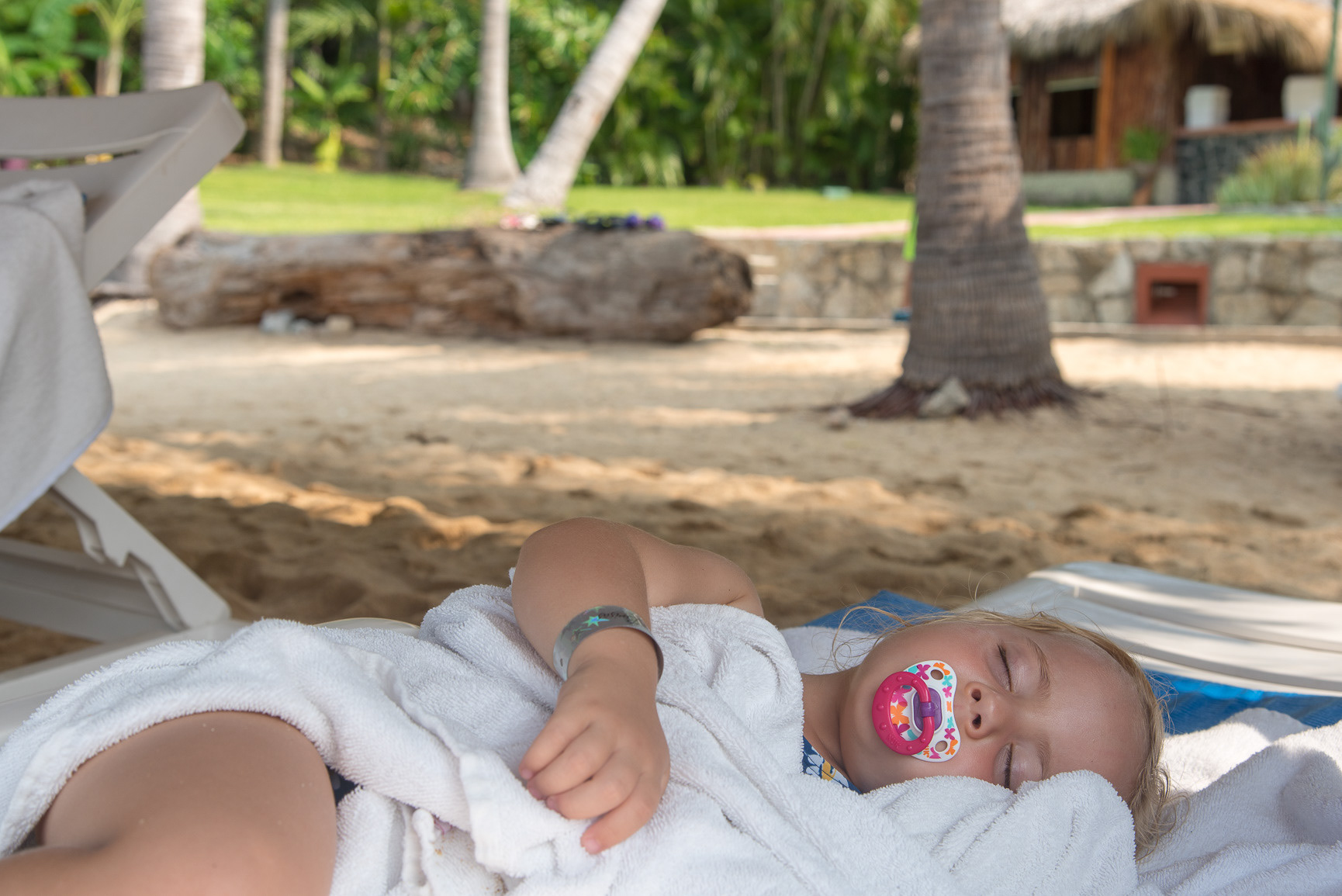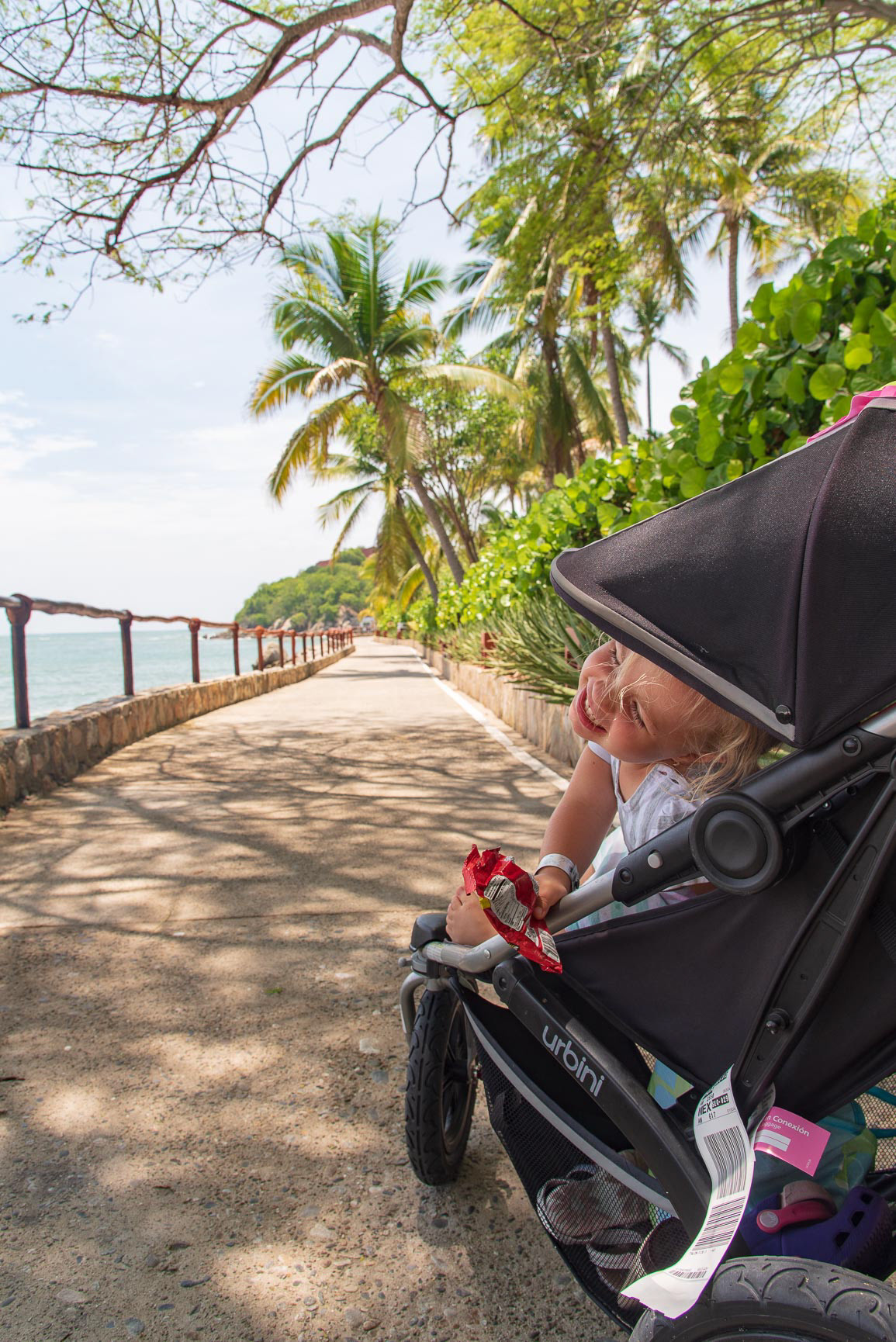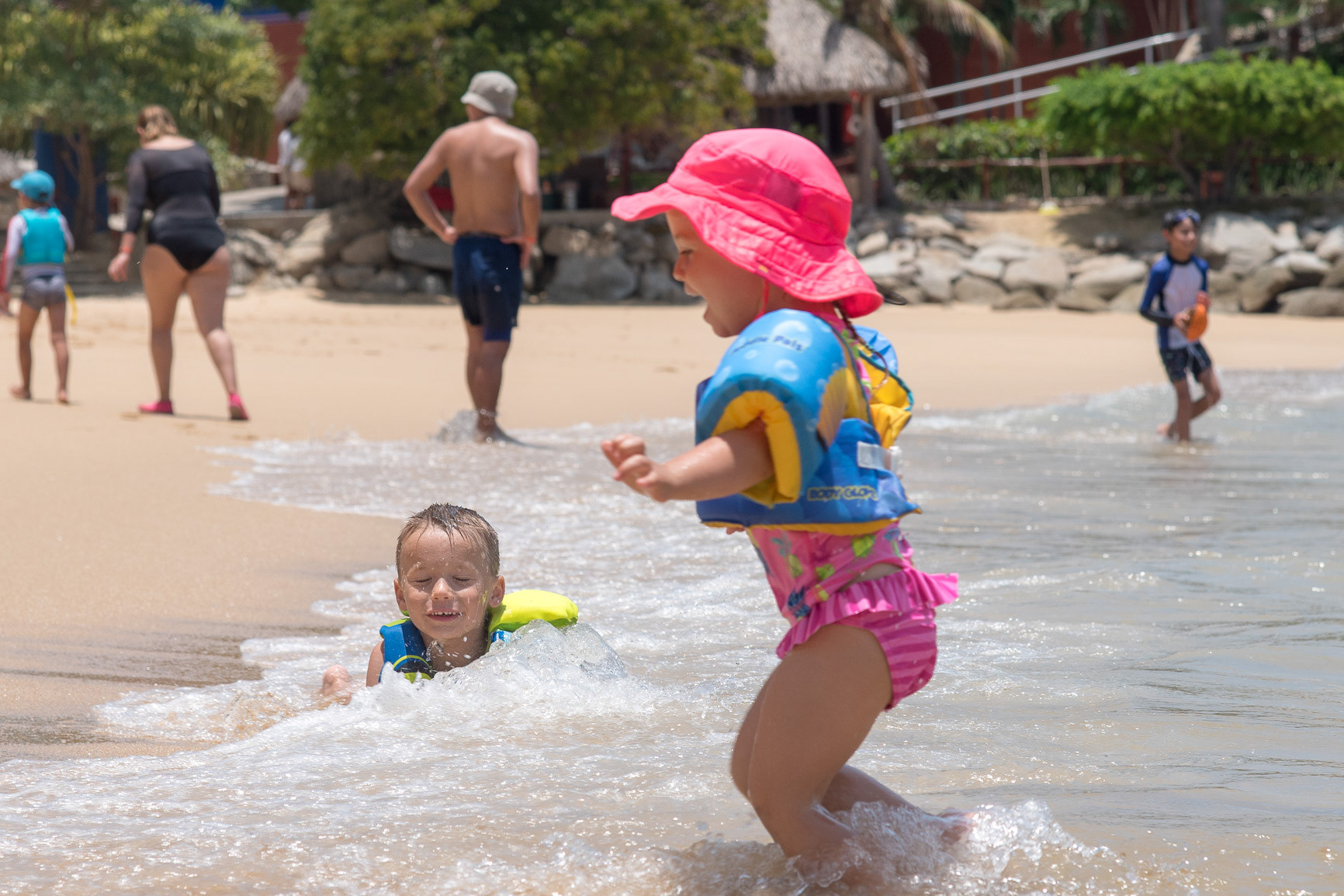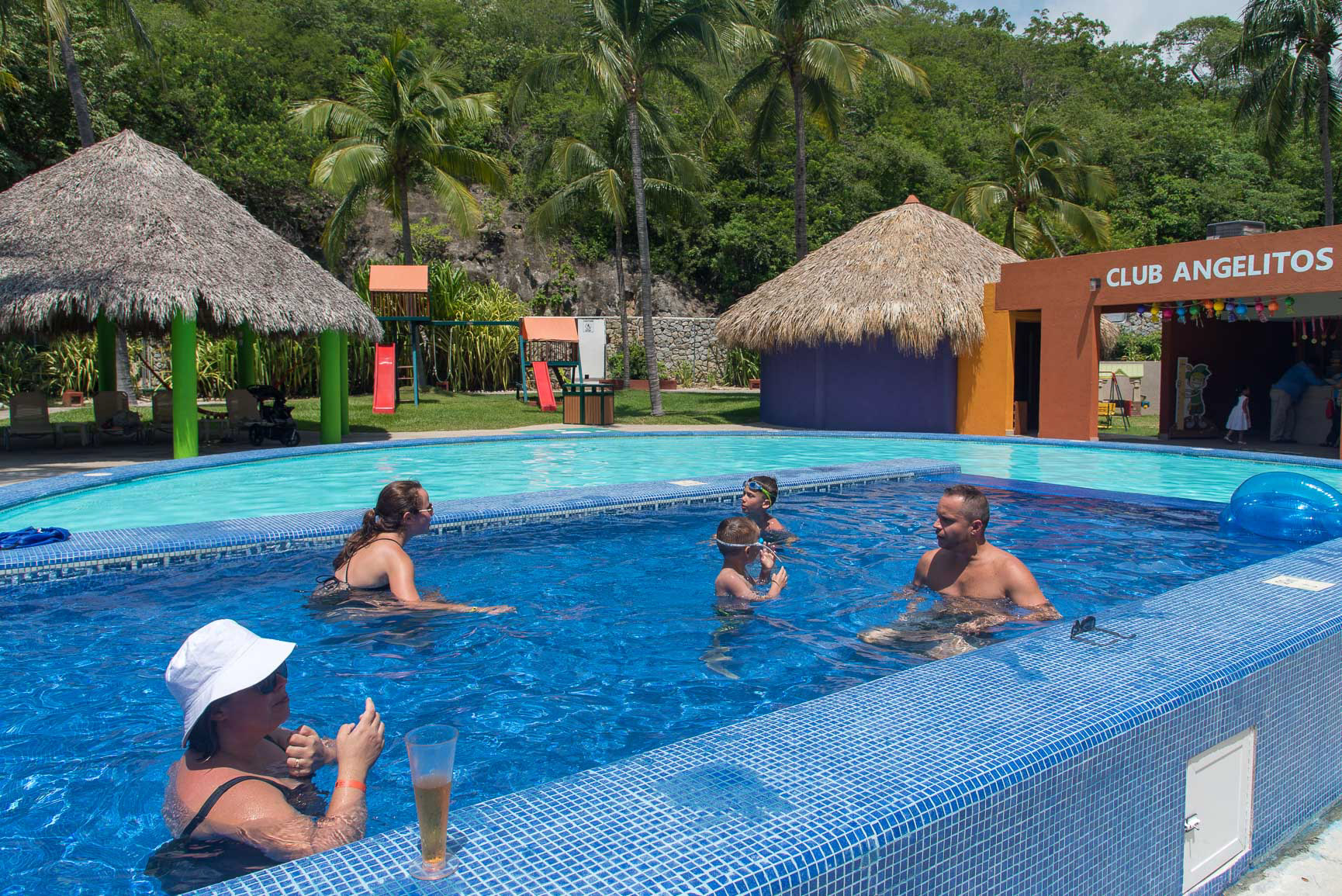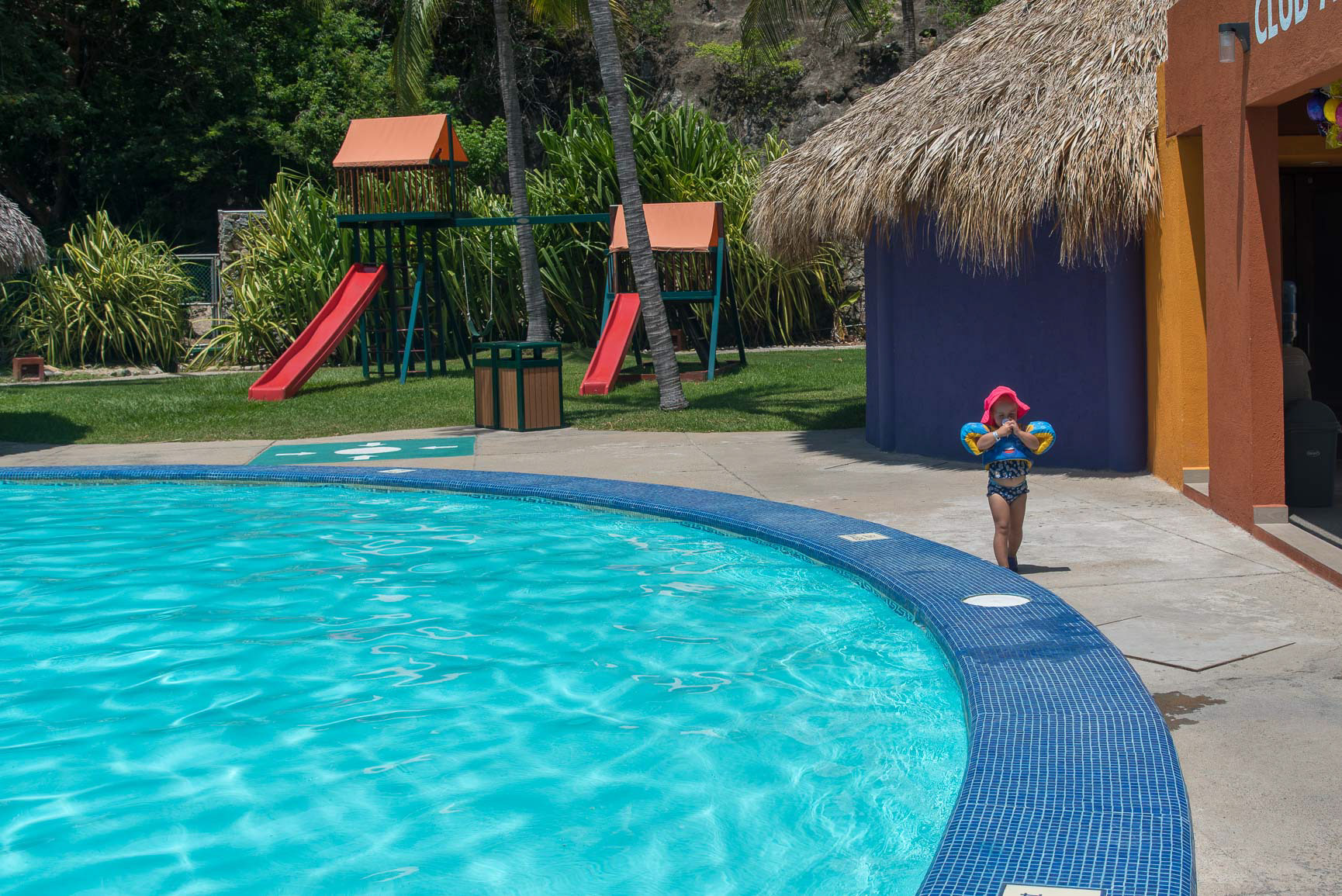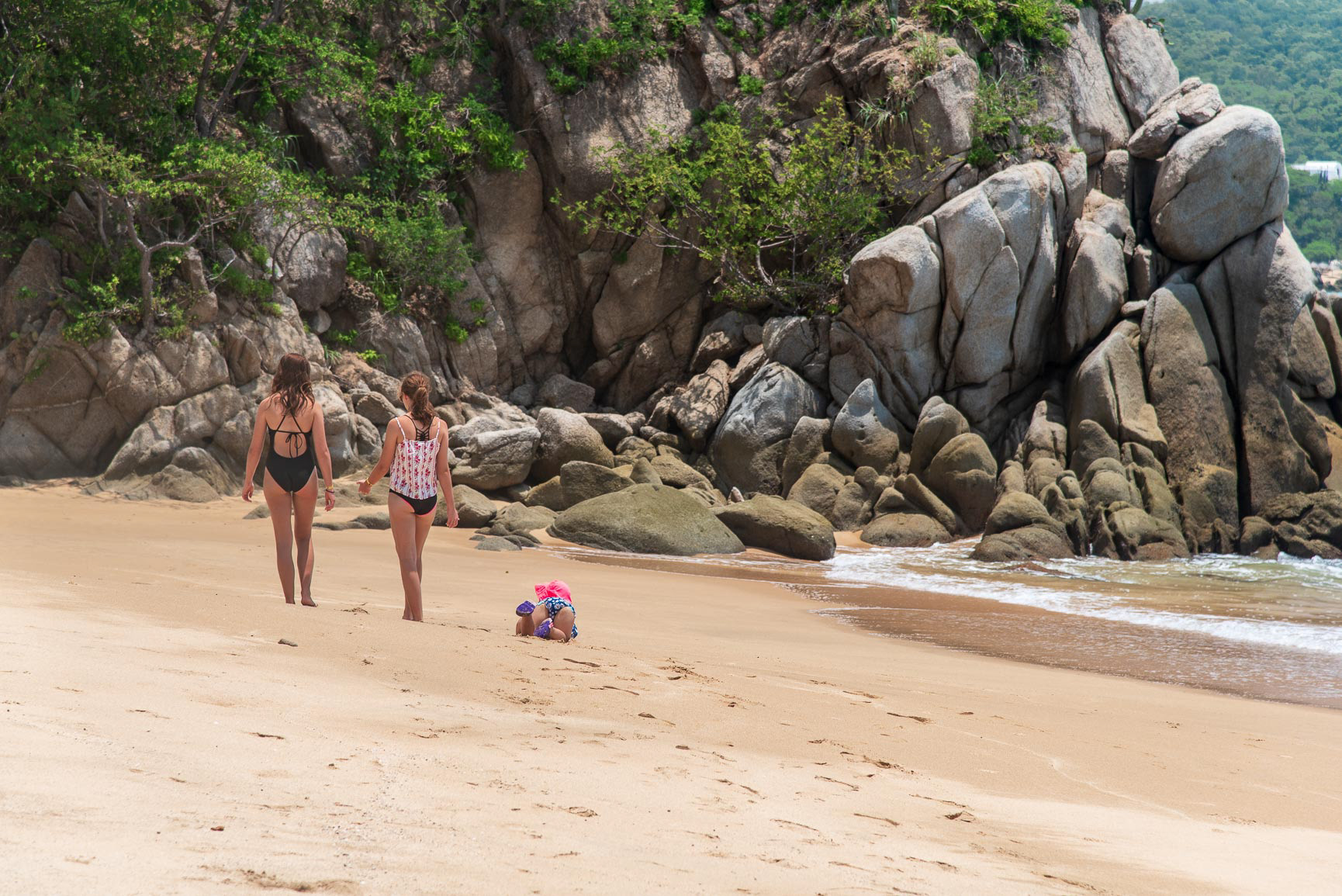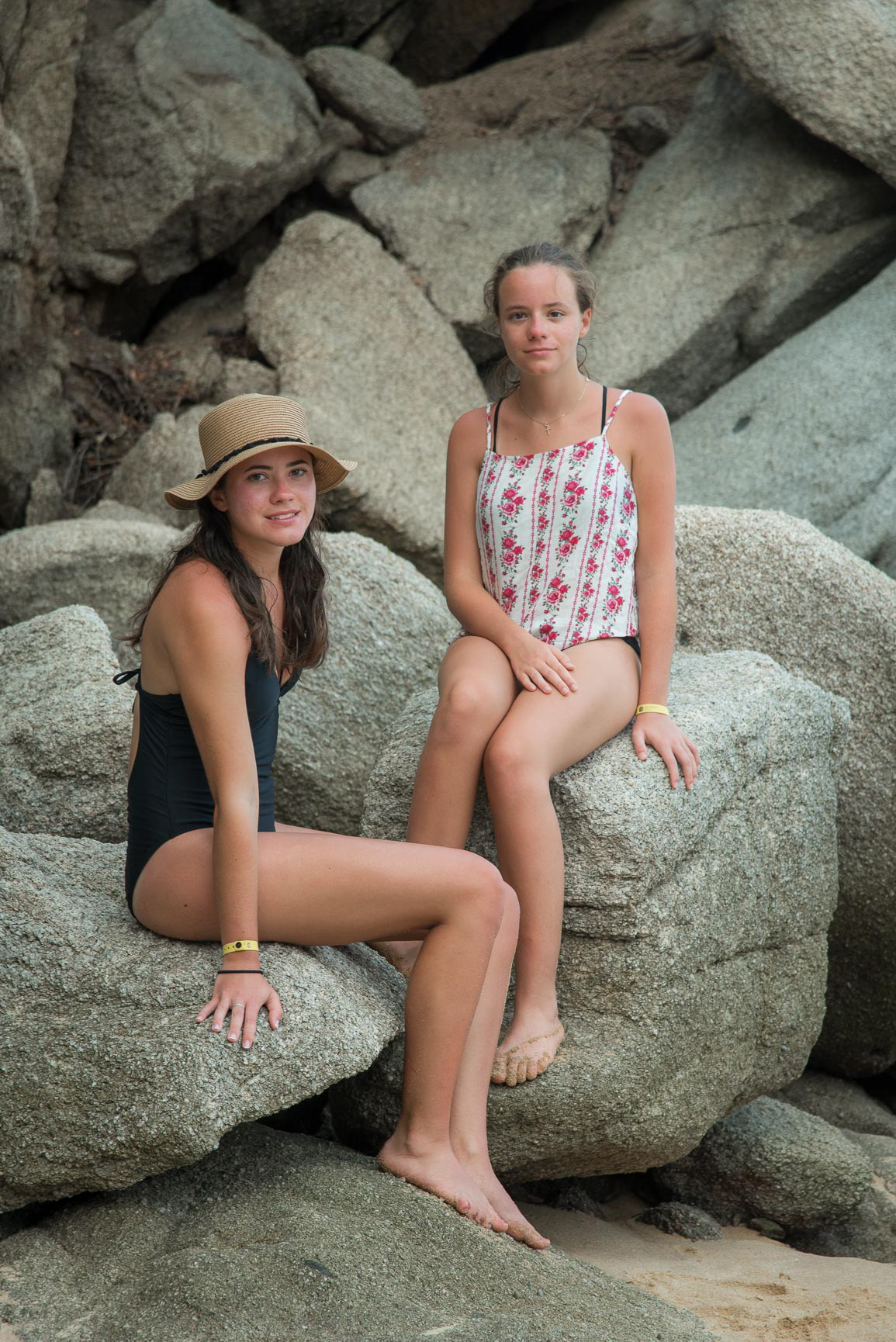 After a few beach days, we decided it was time to venture out and see the neighbouring town of La Crucecita.